Commerce
Empower your customers to buy when, how, and where they want by delivering a frictionless and consistent engagement. Across online and offline channels.
Microsoft Dynamics 365 Commerce
We understand the ideal shopping experience. And we're passionate about optimizing and integrating a complete supply chain and purchase path for you. Tailored to your needs.
Seamless, engaging customer journey
Microsoft Dynamics 365 Commerce connects all the data from your customers' touchpoints and translates them into useful insights. This allows you to offer your clients the happy buying experience they deserve.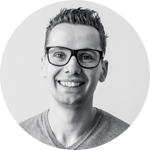 Enable your digital transformation
Connected commerce is about getting from data to insights. No matter where your customers start or follow up on their journey, they will never get lost on our watch.
A convenient shopping experience
Let technology transform your processes and give your customers full control and the best experience. Crucial to your success here is to connect your supply chain with customer-related processes and data. From orientation to purchase, from delivery to after sales service, from all over the world. We've got you covered!
Modernize retail and streamline operations
Imagine the possibilities when you finally have a complete overview of your customer profile, history, and preferences. To enable customers to buy when, where, and how they choose, on any device using their preferred payment method.
Integrated approach: we'll guide the way
You can streamline smart multichannel marketing platforms, start loyalty programs, and personalize offerings. Start using AI for advanced merchandizing, stock management, pricing, and promotions. Have it all tailor made per country, region, store location, or even per customer. The sky is the limit, and we would love to take you there!
Adoption and change management
The adoption of technology - and the change required - is one of the biggest challenges organizations currently face. Transformation is as much about people as it is about technology. Using effective guidance and support, we enable your teams to change behavior. To adopt, embrace and make it theirs.