Our Partnership with Microsoft
We are proud to talk about our long partnership with Microsoft and all our achievements together. Our close collaboration gives us exclusive tools and benefits to provide you with the best possible service for your digital transformation.
Learn more about us and our partnership
"It is extremely rewarding to be able to recognize our elite Microsoft partners that accelerated our joint customers' digital transformation and drove unsurpassed customer success

.

"
- Cecilia Flombaum, Microsoft Business Applications Ecosystem Lead.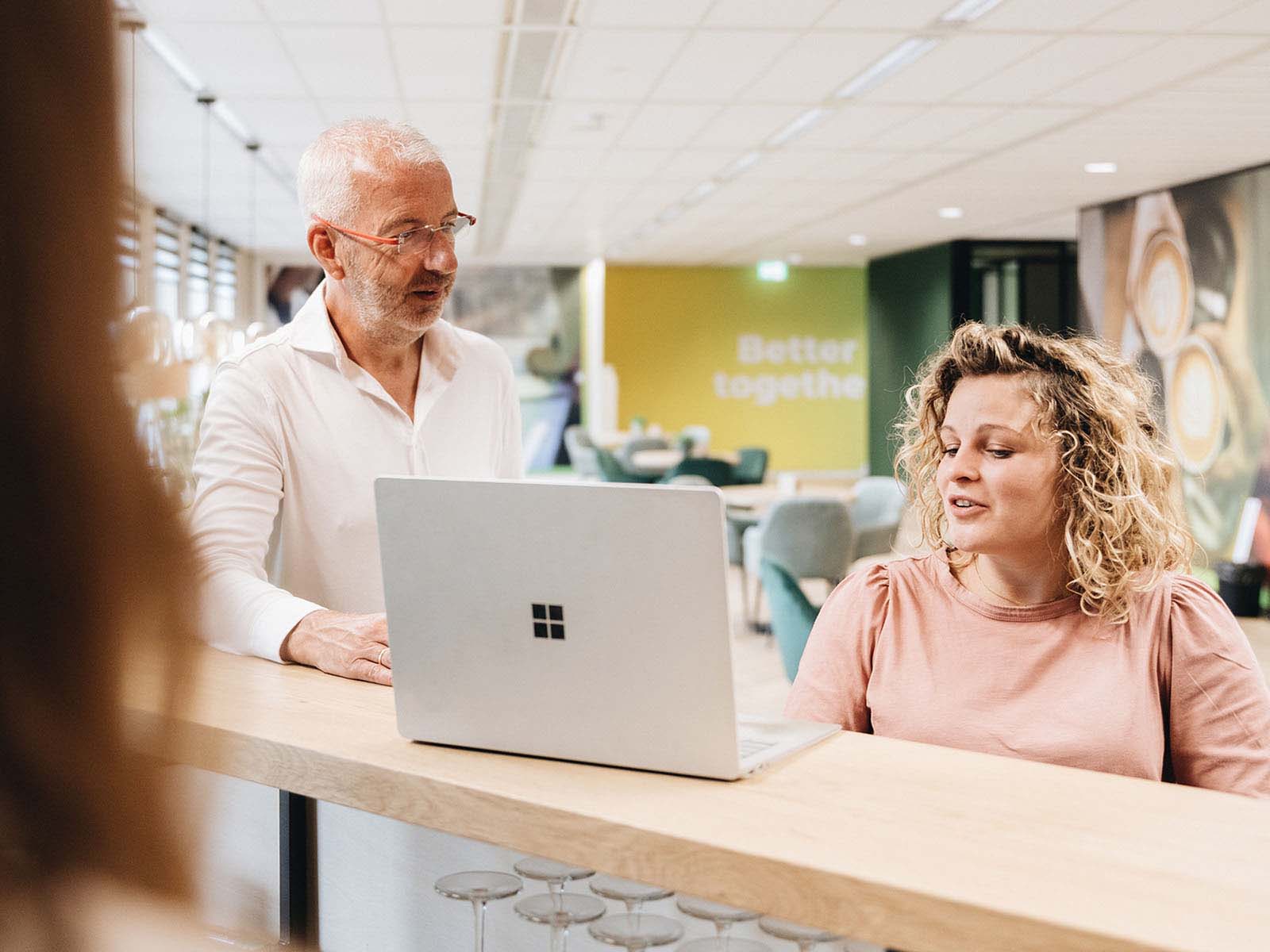 A seat in the Microsoft Inner Circle
A seat in the Inner Circle is awarded yearly for the top 1 % of Microsoft partners worldwide. We are the ones considered to bring the most to the table in the Microsoft landscape, where business performance, as well as the organization's capabilities are taken into account. We like to see it as the ultimate stamp of quality, capability and consistency. And we don't mean to boast, but at Fellowmind we feel right at home at this table, as we have been members in this exclusive club since 2013.
This is where we get first-hand insights for the Microsoft strategy and all good things to come from senior developers and executives at Microsoft. As well as having the unique opportunity to influence development and improvements needed by our customers to optimize their digital transformation and stay ahead of competition.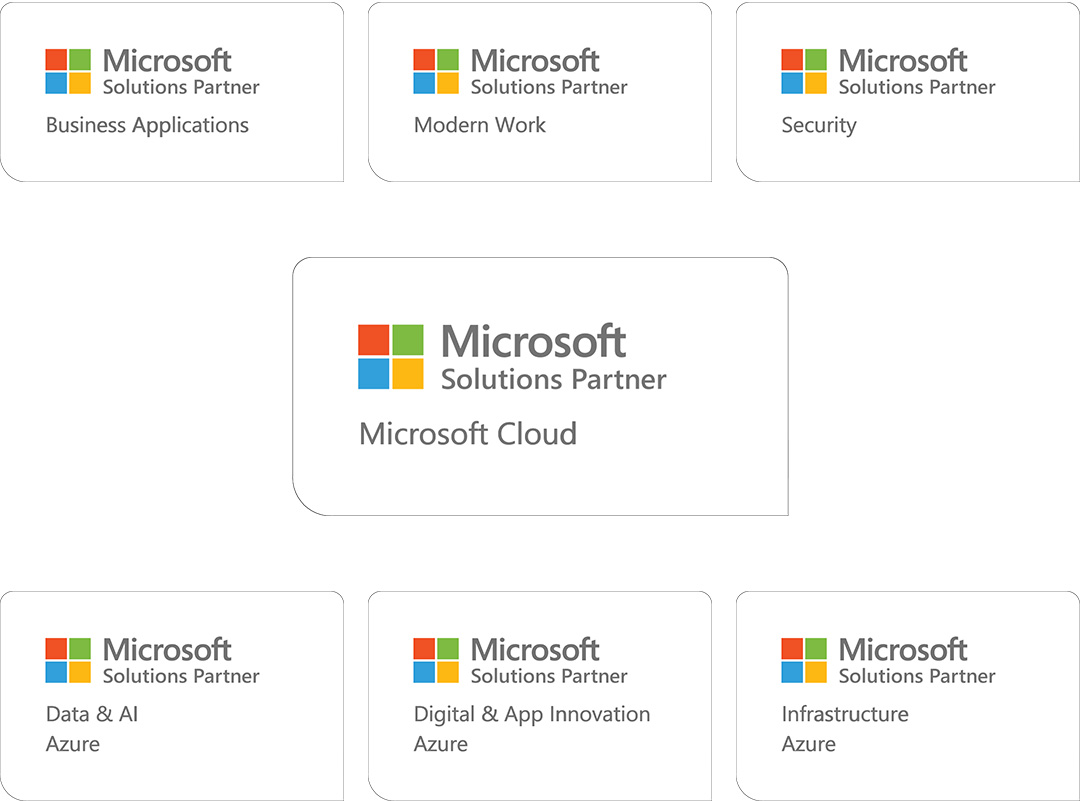 Microsoft Cloud Partner Program
As long-time partners of Microsoft, we at Fellowmind achieved all gold certifications in the previous partner program. Now, Microsoft upgraded the partner program to the Microsoft Cloud Partner Program and introduced a new holistic partner capability score, where performance, skills, and customer success are all measured to show the true capabilities and expertise of a partner company. These capabilities determine together the achievement of partners reaches specific Solution Partner designations. Fellowmind has achieved all six designations available:
Azure Infrastructure
Azure Data & AI
Azure Digital & App Innovation
Modern Work
Security
Business Applications.
As a result, Fellowmind has also been awarded the prestigious title of Solutions Partner for Microsoft Cloud as well. This title signifies the capabilities of Fellowmind to support customers in all areas of the Microsoft Cloud. We establish ourselves as an international organization and partner with global connectivity and holistic expertise for all corners of your business.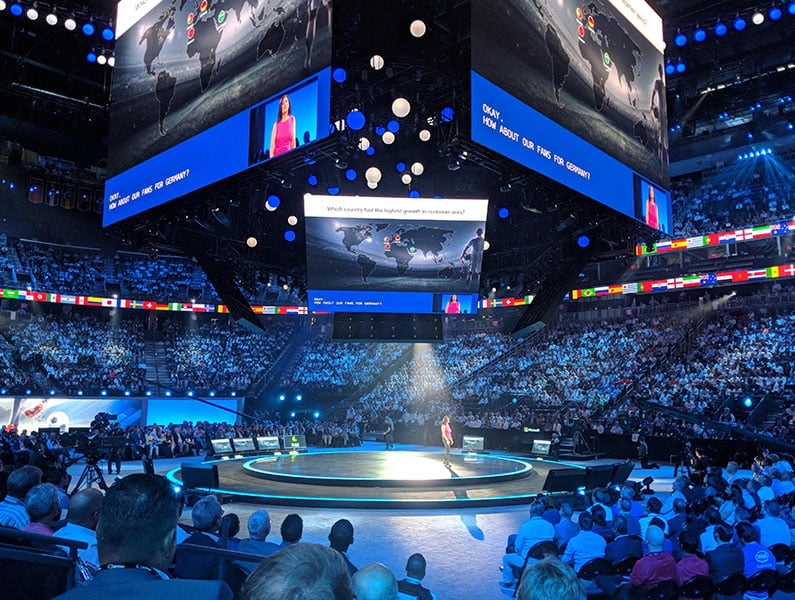 Partner Awards
On top of our close partnership, Microsoft has awarded Fellowmind for our expertise and craftsmanship over the years. We feel honored and continue to uphold the high standard expected from us.
The Microsoft Partner of the Year Awards honors exceptional Microsoft partners who have demonstrated excellence in developing and delivering outstanding Microsoft-based applications and services throughout the previous year. These awarded companies are recognized as top-tier Microsoft partners for their remarkable innovation and successful implementation of customer solutions based on Microsoft technology.
Most recently, Fellowmind won the following categories:
Country Partner of the Year 2023 - Denmark
Partner of the Year 2023 - Business Applications - Denmark
Partner of the Year 2023 - Intelligent Business Applications Dynamics 365 - Finland
In the past years, Fellowmind has also been recognized for our innovation in sustainability with a finalist position for Microsoft's Partner of the Year award in the Sustainability Changemaker category. Additionally, we had the privilege of being named the Project and Portfolio Management Partner of the Year in 2021. These achievements truly reflect our unwavering dedication and commitment to making a positive impact in the world.
Most Valuable Professionals and FastTrack Recognized Solution Architects
In addition to the Partner of the Year Awards, Microsoft has recognized several of our Fellows for their contributions to the Microsoft technology community, by naming them MVP (Microsoft Most Valuable Professionals) and FRSA (FastTrack Recognized Solution Architects).
Both MVPs and FRSAs benefit from access to exclusive resources, training, and support, maintaining a strong partnership with Microsoft to stay up to date with the latest product innovations and industry trends. These recognition programs foster collaboration, and knowledge sharing, and encourage professionals who help others succeed with Microsoft technologies.