Meaningful Manufacturing
There is a lot of change coming your way with industry 4.0. Does your organization have what it takes to stay agile and responsive to the demands of tomorrow?
People at the heart of smart factory design
While technology connects, people create meaning. At Fellowmind, we believe that people are the center of everything we design and do. That is why we have created our signature vision of the smart factory with people at heart: Meaningful Manufacturing — our agile answer to capitalize on the challenges of the next industrial revolution.
Learn how Ponsse is leading the way in ERP modernization & customer experience together with Fellowmind: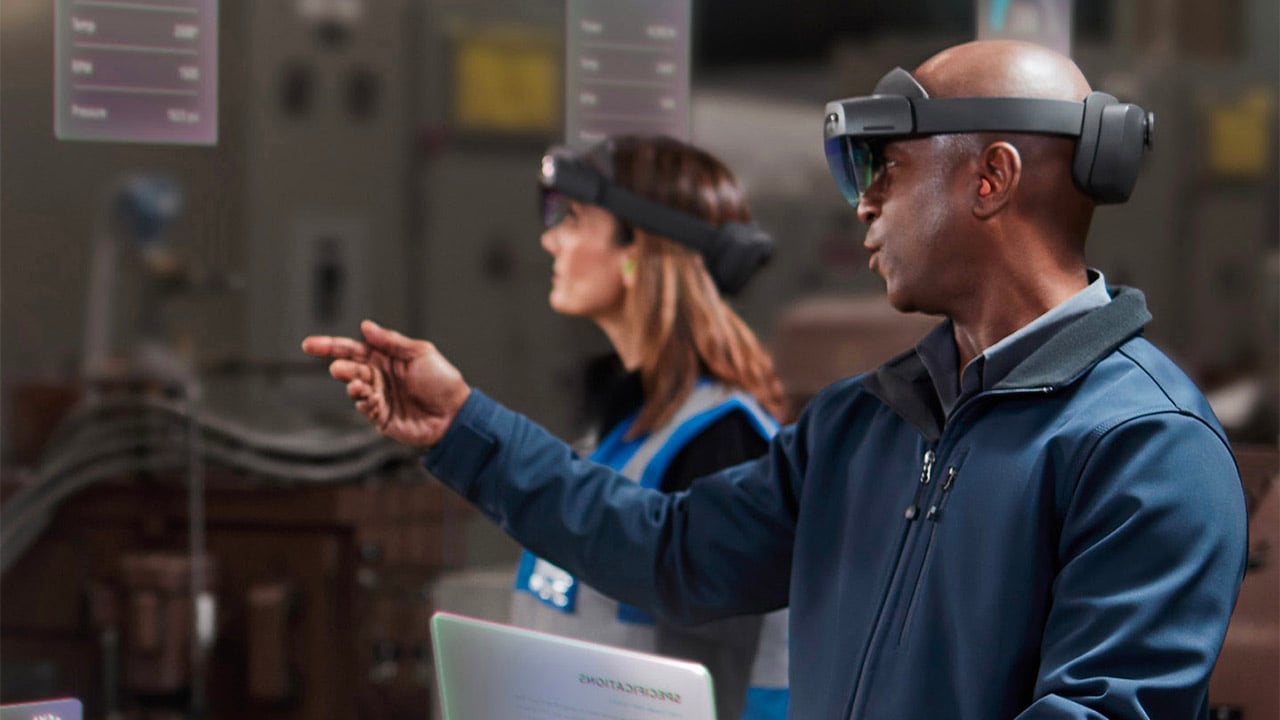 Technology that works for you
The Meaningful Manufacturing vision is based on our promise that we create technology that brings efficiency, security, and a decrease in operating costs and technology that really works for people. Allowing you to operate more effectively through better insights and giving opportunities to solutions like robots, data collection, and artificial intelligence to actually help solve human challenges.
And our definition is pretty straightforward: Our job is only done when you, your employees, and your customers enjoy working with the technology! Read more about our vision for manufacturing in our industry guide.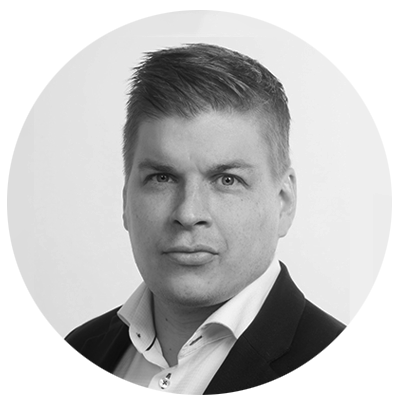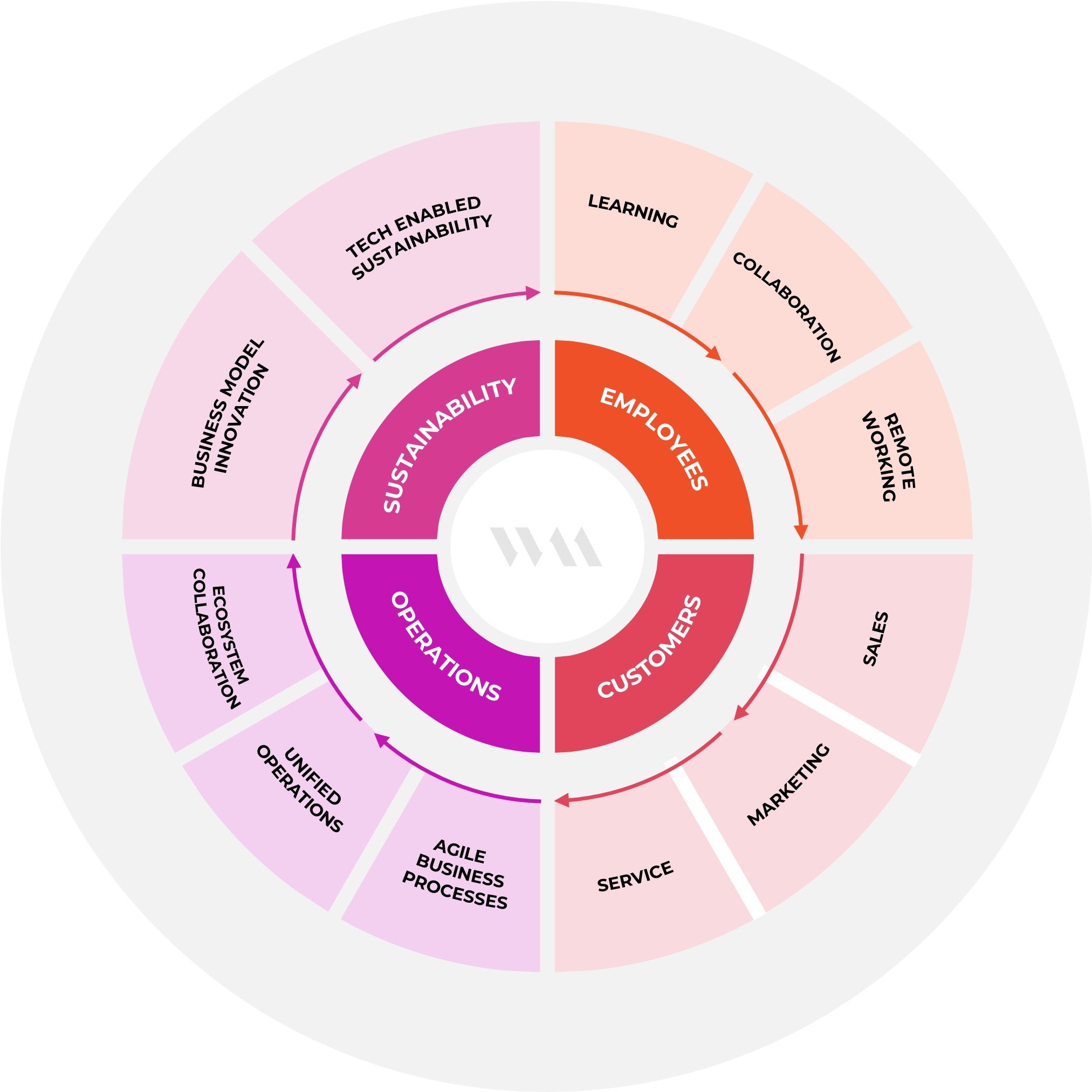 Agility is key to success
Meaningful Manufacturing is all about creating agility. It covers all four dimensions of your operations chain, from your customers and employees to your operations and environmental footprint.
While technology is the driving force for fast developments, it is also technology that will help your employees and operations to be agile and work in a more intelligent way. True agility means that you set up your operations and your company to be able to adapt to changes in your industrial environment.
Technology helps you to work with detailed insights to improve your services, by predicting failures and maintenance planning, tracing the sustainable origins of your materials, and by reducing waste. This is agile manufacturing in its purest form.
Customers
Be aware of the customer's needs and create intelligent customer journeys that help them reach their goals.
Employees
Empower your employees to change and adapt to digitization and create enjoyable employee experiences.
Operations
Prepare your organization for the changing business environment ahead with resilient optimized operations.
Environment
Lower your impact on the environment. Use innovative technology to minimize your footprint, even when you grow.
Minimize your footprint
Sustainability has become an essential cornerstone of any modern business. Measuring the CO₂ footprint of companies is not just about factories, offices, and mobility but also about getting insight into the entire chain. We help you accomplish this by leveraging best practices and future-proof solutions.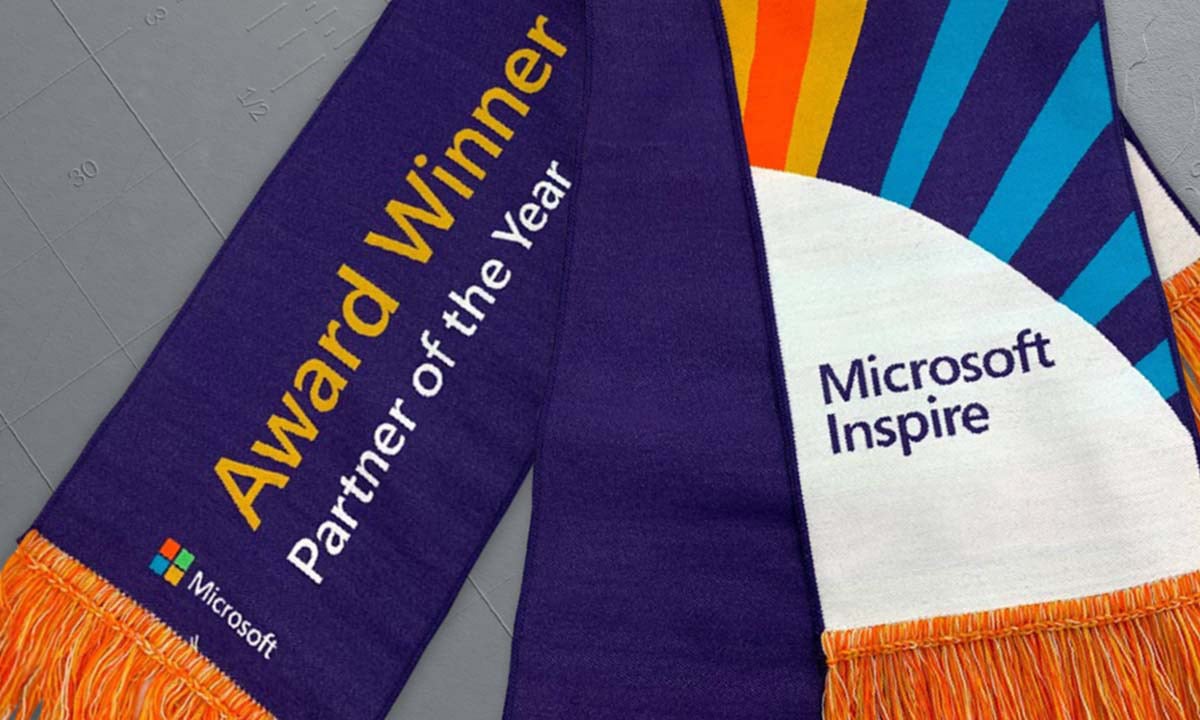 Leading Microsoft partner
Fellowmind has been a member of the Microsoft Inner Circle since 2013. Only the top 1% of Microsoft partners are part of this exclusive group. Our position as a leading partner allows us to share valuable learnings and early insights with our customers. We also enjoy exclusive access to Microsoft's expertise to drive improvements and achieve the best results for our customers.