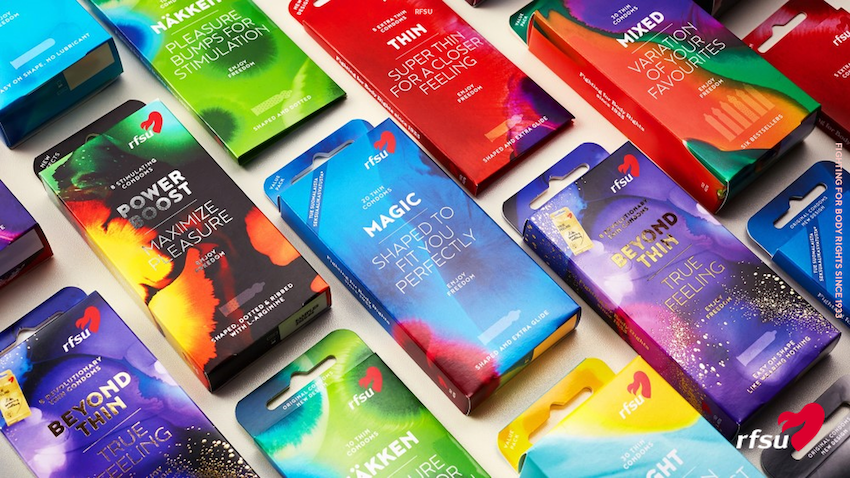 RFSU AB is a manufacturing company that sells products under its own brand name, RFSU. The product range includes condoms, lubricants, pregnancy tests, sex toys, intimate care, and Carmex lip balm.
RFSU AB is owned by the Swedish Association for Sexuality Education (Riksförbundet för sexuell upplysning, or RFSU), and all profits from sales go back to RFSU's activities in Sweden and other parts of the world, which makes RFSU AB's business concept unique in the world.
The resources are used to disseminate information on sex and relationships issues both nationally and internationally. This means that every time you buy a product from RFSU, you are also helping to spread information that improves people's lives.
Need to replace the old Navision system
RFSU AB was one of many Swedish companies that had never quite managed to get rid of their on-prem installation of Navision. In 2021, however, it was clear that something needed to be done.
"Our business solution was badly neglected and this was starting to spill over into our processes. It was also a concern that Microsoft does not offer any support for old installations like ours," says RFSU's CDO Erik Gudmundsson.
The choice fell on Business Central
After looking at several solutions, RFSU AB ultimately chose to stay in the Microsoft sphere for a number of different reasons.
"It was important for us to choose an ERP following the SaaS model. The large ecosystem of apps expanding the standard functionality of Dynamics 365 and the fact that we already have a clear Microsoft footprint within the company were also strong contributing factors," says Erik Gudmundsson.
Prior to implementation, extensive preparatory work was carried out to streamline and harmonize the company's basic data. Once the actual implementation project started, it only took three months before they were ready to go live in their new Business Central environment in May 2022.
Rapid implementation
"We knew the schedule was ambitious, and Fellowmind initially thought we would also need the summer for the implementation. But with a lot of dedication from our department heads and every employee involved, we managed to finish on time – and under budget. The fact that Fellowmind was staffed by the same senior consultants who were involved in the preliminary work also contributed to the success of the project," continues Erik Gudmundsson.
A crucial factor in keeping the timeframe short was to avoid customizations as much as possible.
Standard version of Business Central supplemented with third-party apps
"We were determined to implement a standard version of Business Central. This makes it simple to receive the continuous updates Microsoft makes to the platform," says Erik Gudmundsson.
Instead of customization, when there was a need for non-standard functionality, the team decided to add third-party applications with pre-configured integrations to Business Central. Following recommendations from Fellowmind, RFSU AB chose to use Pagero for electronic invoicing, Exflow for invoice scanning, Tasklet Factory for the handheld computer solution, and add-ons from IT.Integros to handle master data and intercompany management.
RFSU AB will now continue to invest in Dynamics 365 Business Central and related applications.
"Now that we have a foundation that is continuously updated, we can focus our energy on more engaging and value-adding activities related to the ERP solution. The next step is to also implement Tasklet in production reporting," concludes Erik Gudmundsson.