Cloud & Security
What if you could speed up your cloud transformation and benefit from increased flexibility and savings?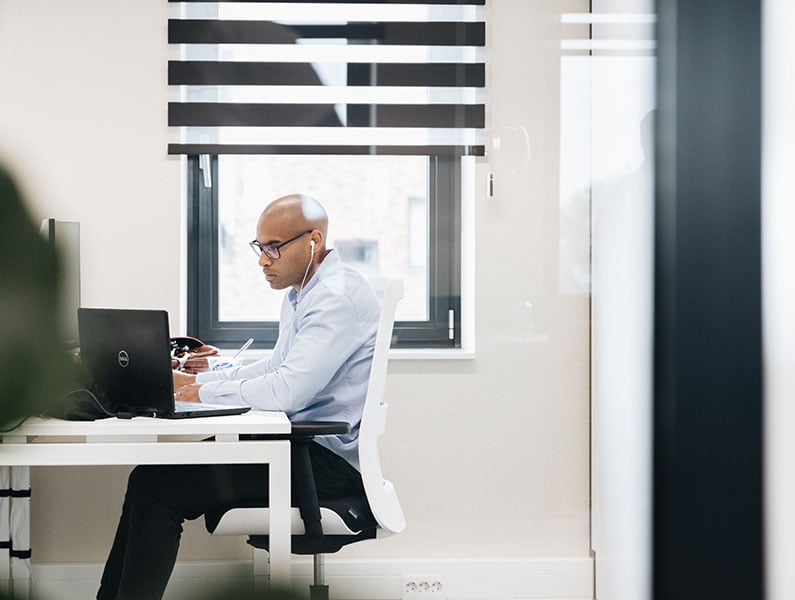 Secure in Azure Cloud
Are you re-evaluating your benefits from the cloud? And do you want to flourish in the digital age? Accelerate your migration to Azure Cloud and gain more agility, innovation, uptime, and efficiency throughout your business.
Cybersecurity at the speed of business
Financial losses, regulatory intervention, reputational damage, lost customers. These are just a few of the cybersecurity risks your organization could face today. You want to initiate a secure, future-proof version of your business, and Fellowmind can help get you there.
Why move to the cloud?
More insight, speed, and efficiency are important reasons companies consider a transition to the cloud. A cloud platform allows you to mobilize data for better decision making, optimize business processes and innovate faster. In addition, it promotes collaboration within the organization. These kinds of things are challenging to achieve in a conventional on-premise environment, where customized and/or outdated IT can hinder the growth and development of the organization.
The cloud has another advantage that speaks in its favor. Traditionally, planning for growth would boil down to purchasing expensive new servers, storage, and licenses. It can take years before that investment pays off, whereas the cloud can scale with your business and needs. If you need more storage space, features, or users, you can easily scale up - and vice versa. As a result, the initial investment is lower, and you only pay for what you use.