Fellowmind achieves the 2023-2024 Microsoft Business Applications Inner Circle award
For the 15th year in a row, Fellowmind achieves the prestigious Microsoft Business Applications Inner Circle award.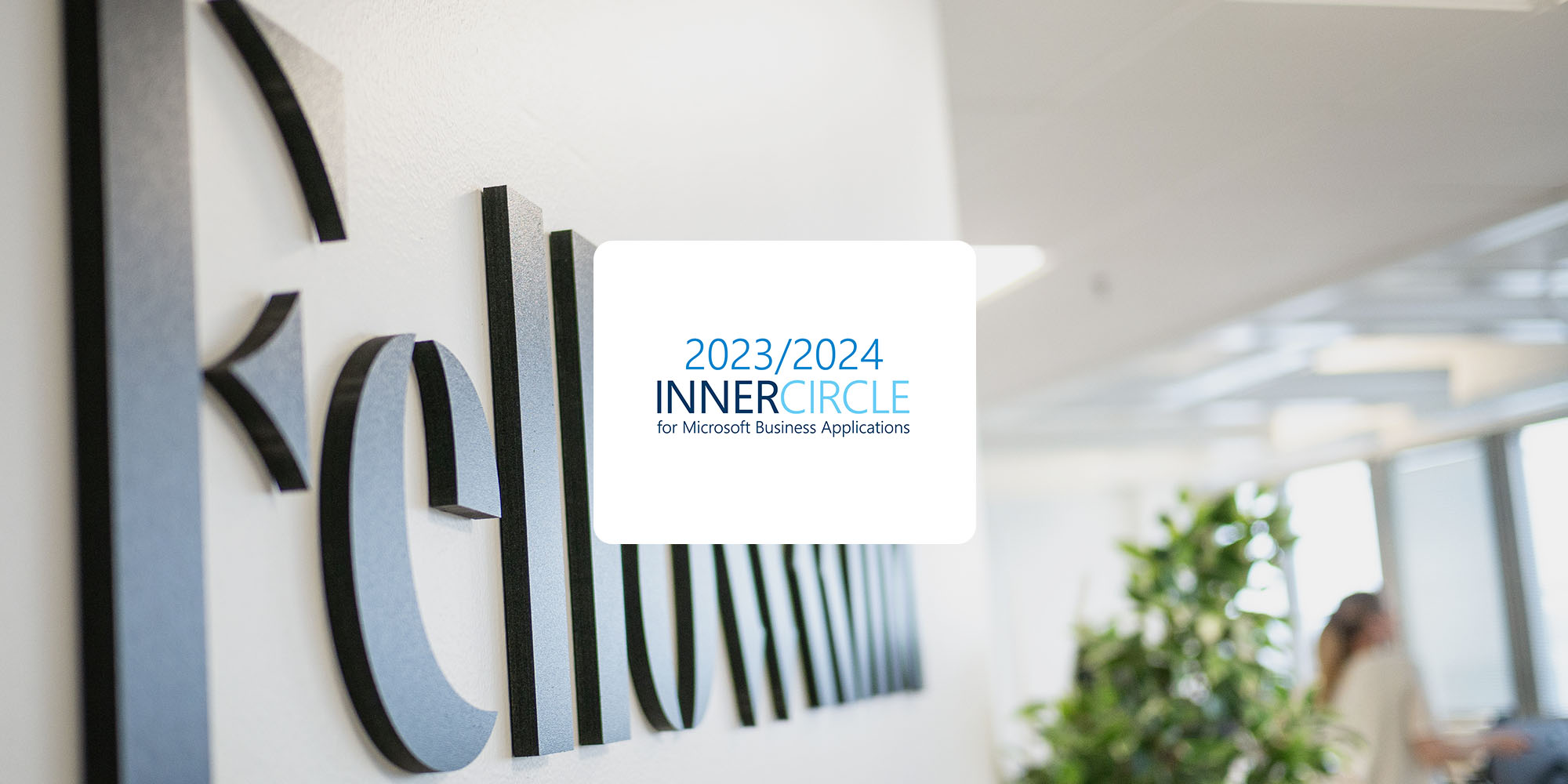 Fellowmind has achieved the prestigious Microsoft Business Applications Inner Circle award. Membership in this elite group is based on sales achievements that rank Fellowmind in the top echelon of Microsoft's Business Applications global network of partners.
"We really value the participation in the Inner Circle. This exclusive community is a fantastic opportunity for us to collaborate with Microsoft executives, and to be among the first to inform our customers about new exciting developments and technologies, such as Copilot and Microsoft Fabric," says Rik Dubbink, Chief Technology Officer of Fellowmind.
2023/2024 Inner Circle members are invited to the Inner Circle Summit in Spring 2024 as well as virtual meetings between July 2023 and June 2024, where they will have a unique opportunity to discuss strategy with Microsoft senior leaders and fellow Inner Circle partners while learning more about the company's road maps and future plans, establish strong executive connections, and collaborate on best practices.
"With the Inner Circle distinction, we are recognizing a group of partners who have excelled at accelerating their customer's digital transformation with Dynamics 365 and Power Apps solutions" said Peter Jensen, Microsoft Business Application Partner Strategy Lead. "Inner Circle partners represent some of the best IP, industry expertise, and technical capabilities in Dynamics 365 and Microsoft Power Platform. Their dedication to customer success and the Microsoft Cloud have set them apart, and we are honored to recognize Fellowmind for their achievement and membership of the 2023-2024 Inner Circle".
An award-winning Microsoft Partner
Earlier this year, Microsoft announced the winners of their annual Partner of the Year Awards. In this tough competition, Fellowmind stood out in several categories. These were:
Country Partner of the Year 2023 – Denmark
Partner of the Year 2023 – Business Applications – Denmark
Partner of the Year 2023 – Intelligent Business Applications Dynamics 365 – Finland
In 2022, Fellowmind was recognized on a global level for its innovations in sustainability and named a finalist in the category 'Sustainability Changemaker'.
Want to know more?