Challenge
Pas Reform provides full-service solutions for hatcheries worldwide. The company offers customers a single point of contact, but outdated business software and a lack of integration hampered its ambitions. It required a partner to support its digital transformation in the areas of procurement, logistics, and service management.
Pas Reform chose Fellowmind because of the project methodology and cultural fit. Sander Jansen, Service and Sales Manager, explains: "Our stakeholders and Fellowmind's consultants were quickly on the same page. They challenged us, were hands-on, and worked in a structured way. As Dynamics 365 is a mostly standard solution, this made all the difference."
Together we developed a plan to improve Pas Reform's IT landscape so that the company could serve its customers better. "Our customers increasingly want us to support them, and they no longer look purely at the initial investment but rather at the total cost of ownership. This makes it even more important that we meet contractual obligations and agreements. We have 25+ contracts, each with specific arrangements. It became more and more difficult to keep track."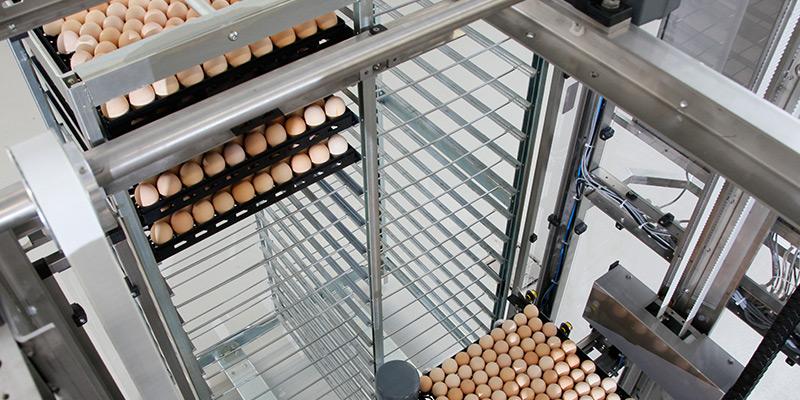 Approach
The need to control the growing number of service contracts convinced Pas Reform to overhaul its IT landscape. "We determined a strategy based on our vision for the future. We have been growing rapidly in recent years, but we still handled processes such as contract management and planning in Excel and other solutions that were not connected.
Together with Fellowmind, we set out to centralize our critical solutions and processes. We implemented a cloud solution based on the Microsoft platform to serve as the foundation of our operations. The support of Fellowmind's consultants was indispensable, both during the preparation and the implementation."
Results
Sander says the project's phased approach and close cooperation contributed to a smooth go-live in spring 2022. "During the project, we replaced our outdated on-premises version of NAV and the separate WMS system for an integrated cloud solution, including the WMS module of Dynamics 365.
This brings many benefits, eliminating a previous interface between the WMS and ERP systems. As a result, synchronization problems are a thing of the past. Resource planning is also integrated, which eliminates to need for, for instance, separate Excel reporting."