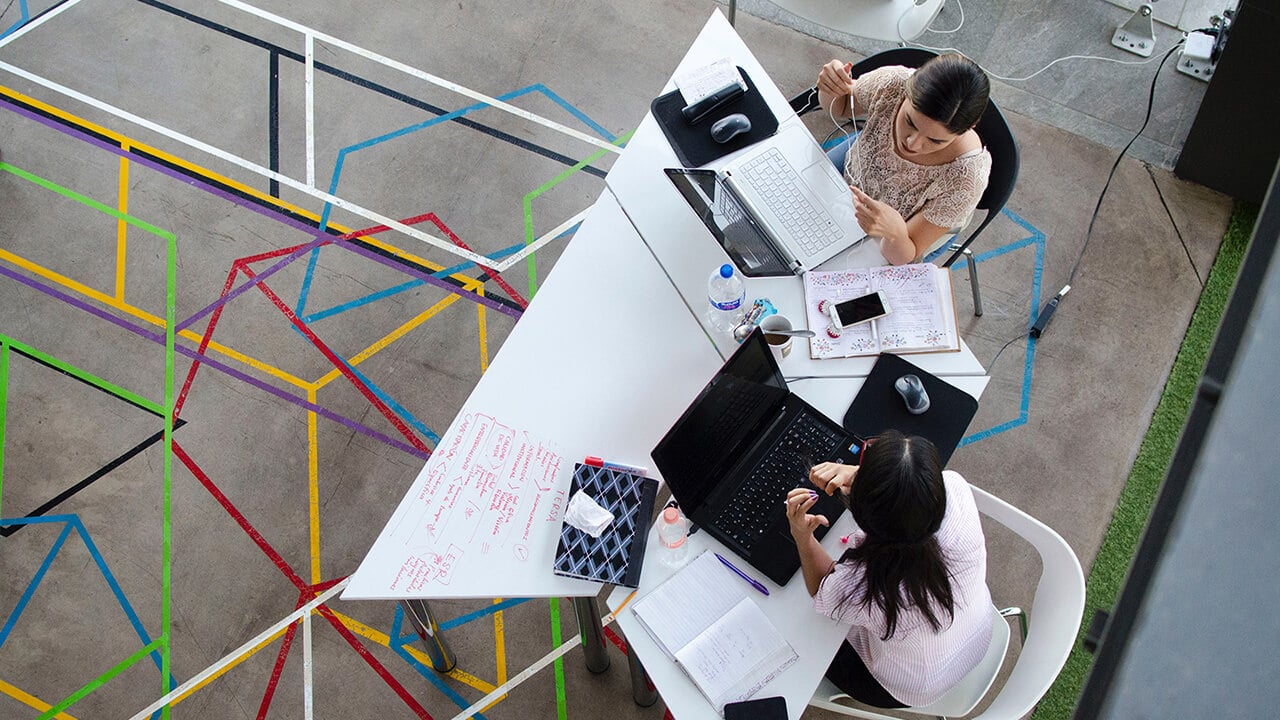 Challenge
Global household appliances supplier Miele needed to create change within its organization by introducing a digital work culture. It wanted to empower its employees to regularly exchange valuable knowledge and allow them to read company news anytime and anywhere.
Previously, Miele's intranet couldn't hold up to those requirements. It was clear that a redesign was in order: an intranet that would create new possibilities and motivate co-workers to share information. To communicate digitally, give feedback, and gain a stronger and more frequent online presence.
Approach
After sitting down with Miele stakeholders and discussing their needs, we concluded that their digital workplace should include a social intranet based on Microsoft SharePoint. The core objectives were to lay the foundations for a dynamic "bottom-up" corporate culture and stimulate knowledge transfer. We would accomplish this through ease of use, an appealing design, and the right social features, such as a like button, comment functionality, microblogs, and an individual profile page that employees could design the way they wanted.
Miele's departments created shared spaces in the prototype phase, which were tested based on actual use cases by various employees. They browsed the new information channels, created initial content, gave feedback, and actively participated in management. We used the feedback from the testers to further develop the agile prototype and could implement the new requirements directly.
Both energy and progress were excellent during the project. The agile principle was part of the concept and ramped up everyone's motivation. By the time go-live approached, Miele employees and management were excited about using the new intranet. Support for the project came from top management, executives, and the works council, which acted as a catalyst for Miele's new digital culture. They had all that support, as we could put the implementations and milestones reached along the way to the test immediately.
Result
These days, mobile working is an essential part of every workweek. Thanks to the new and responsive intranet, employees have modern, mobile tools for information on the go. They can participate in discussions and share their experiences and knowledge simultaneously. All this strengthens team spirit, even when employees are not constantly onsite.
They can also reach the right contacts quickly. With the phone book app, it's easy to find contacts. What's more, a person is linked to their profile on the social intranet. In addition to organizational strength, employees can also use self-defined expert topics.
With increasing digitalization, future success depends on the strength and cooperation among the teams. With their new intranet, expert knowledge becomes collective knowledge, remains in the company, and is accessible to everyone. The employees have accepted the intranet entirely and are already communicating vividly via the new channels. We're pleased we could support Miele in this undertaking.