12 Leading European Microsoft partners integrate as one to offer an integrated approach to digital transformation
Barneveld, 16 November 2021 - Today, Fellowmind combined the strengths of 12 European Microsoft partners. With the transition, we can better offer customers an integrated approach to digital transformation. All business units in the six operating countries – Denmark, Finland, The Netherlands, Germany, Sweden, and Poland – are renamed Fellowmind to realize the shared ambition of becoming the European market leader in the fields of Business Applications, Cloud Infrastructure, Data & Analytics, and Modern Workplace
Emiel Putman, CEO of Fellowmind: "We cherish the journey we have been taking so far. In our desire to broaden our digital transformation services for our customers, we are now moving forward by integrating our service offering and brand name. Our promise is about people as much as it is about technology. On the tech side, we offer dedicated expertise and modular business solutions to engage our customers' full digital transformation. Focusing on the core services in data and digital platforms, from Optimized Operations, Customer Engagement, Modern Work, Security, and Cloud Infrastructure to Data Analytics and AI. On the human side, we help to ensure that people adopt and enjoy working with technology. With a holistic approach, we help transform businesses for a digital era in which people are at heart, making use of technology that works for them."
A holistic approach to digital transformation
The world is rapidly changing and in a few years' time, no one will be speaking of digital transformation because the term will become irrelevant. Non-digital business will become extinct as digital technology plays a vital part in every organization. Fellowmind helps its customers get ready for the future.
To illustrate how the relationship between technology and people has changed, Fellowmind has conducted a survey among more than 3,000 IT and business decision-makers in six European countries. The research shows interesting insights into how organizations in Europe see this digital transformation. As a trusted advisor, Fellowmind accelerates the digital readiness of companies by utilizing Microsoft cloud solutions, encouraging agile development, implementing integrated platforms, and helping end-users learn and adopt. We want to ensure people enjoy working with technology and make technology work for them.
Emiel Putman continues: "I feel enormously proud and privileged to present the new brand Fellowmind. At Fellowmind, technology is all about connections, and our ambition is to make those connections meaningful. We want to see the bigger picture, identify opportunities, and embrace technology's intuitive and personal dimensions. We firmly believe that we can bring our holistic offering to our customers and serve them even better by combining our strengths. With a personal touch. In the end, it is people who create meaning where technology merely connects."
Fellowmind employs 1,800 employees across more than 35 offices in six European countries. It's our ambition to become the European leader in the Microsoft Business Applications, Cloud Infrastructure, Data & Analytics and Modern Workplace landscape.
More information?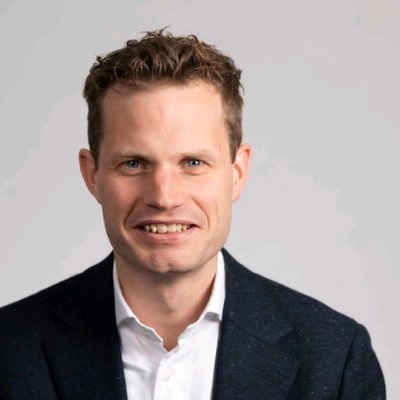 Gert Jansen
Group Marketing Manager
gert.jansen@fellowmindcompany.com
+31 (0) 619 6677 02