Allrounder Mats Hägglund is … Jack of all trades
At Fellowmind we have experts in all fields of digital transformation. Passionate people who love to deep dive into their area of expertise. And we also have extraordinary people like Mats, who seems to find no end to his commitment to learning everything. Still, he has time to balance his personal life as a devoted father and football coach.
Mats is a busy Fellow when you look at everything he does. He is a family man with three growing kids who loves coaching his son's football team in his free time. "That's challenging and sometimes frustrating, but the reward is great. It's great to see these kids making progress". Mats also loves outdoor activities such as mountain biking and hunting. Having a self-hunted alce (moose) for dinner is his favorite. "It doesn't get much more sustainable than that!"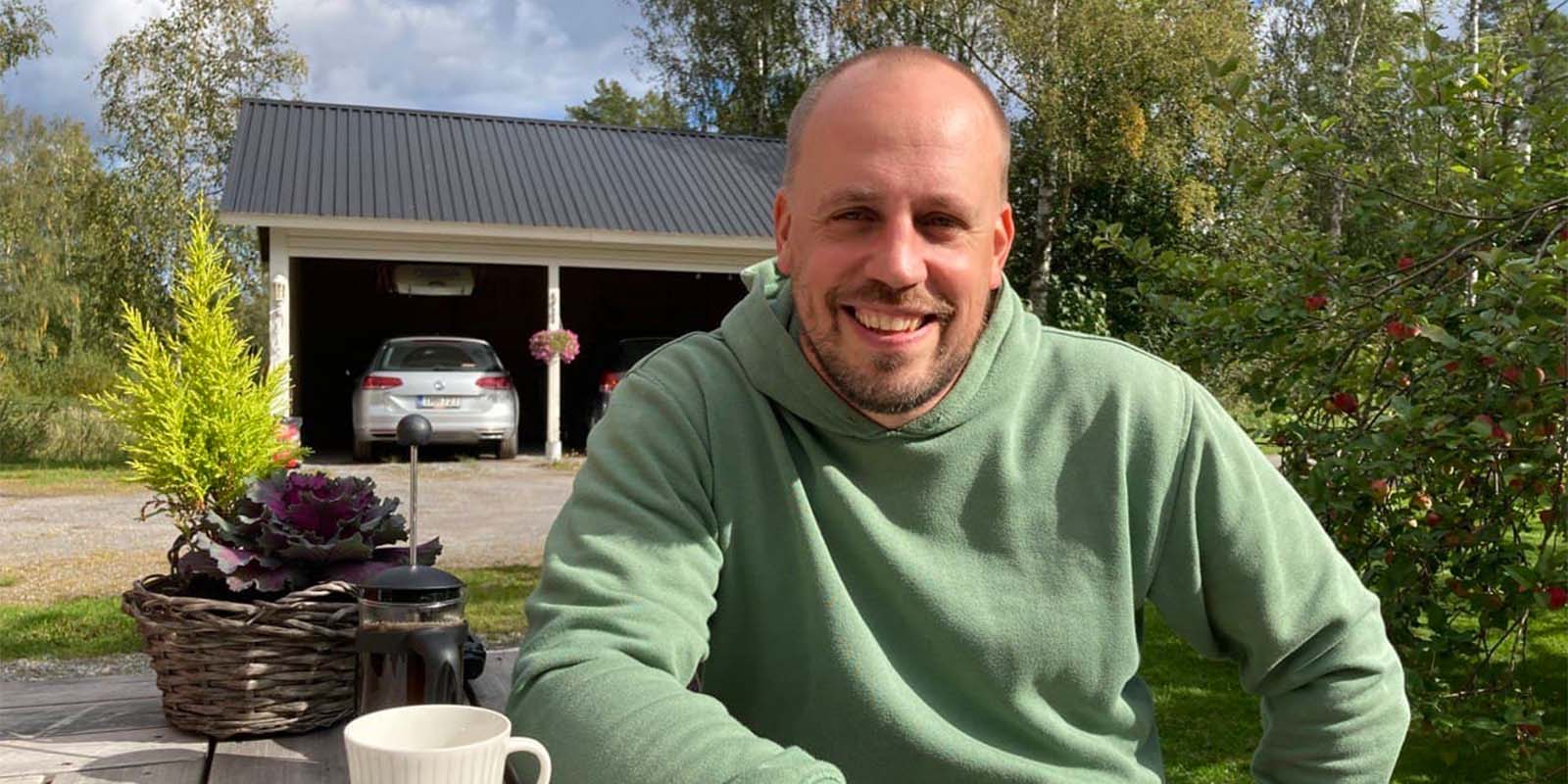 Tech lead with a broad field of knowledge
Mats is a tech lead and responsible for various activities for Fellowmind Finland, such as Cloud Solutions, Customer Engagement, Azure technology, and Power Platform. This diversity makes the job interesting for 'jack of all trades' Mats. "Thinking from the customer's perspective and translating his requirements into the right solution; that's my cup of tea. I love to help customers understand the big picture architecture for their business needs. No company is perfect, and there's always the potential for further development. We have so much expertise in-house that we can offer a uniquely holistic approach. That helps us to support customers with different offerings and custom-made applications."
"Take, for example, one of my customers specializing in stainless steel products. I was part of a project group that defined and analyzed the current state architecture. From there, we built a roadmap for streamlining their sales processes, as well as a quotation process. Two interesting new projects are in the pipeline for this client; a new CRM and an Azure data platform."
Cloud-based data platform
Of course, that isn't the only thing Mats is working on. "Another field that has our focus is the energy industry. We started with a cloud-based data platform for a large energy supplier in Finland and built an Azure infrastructure platform. It was challenging due to the strict security regulations.
Interesting to see is the spin-off of this collaboration. We are now working on several others that also utilize solutions such as Power Apps and Power Automate together with Stream Analytics combined with Azure Data Platform from that initial project. This is an example of how we help customers with a holistic approach to technology. In addition to technology, we are part of the customer's digitalization team. This team advises how technology can help in developing the business."
Collaboration across borders
As a Fenno-Swedish (Swedish dialects spoken in Finland by the Swedish-speaking population as their first language), it's easy for Mats to work with Swedish colleagues. "Working together with other colleagues and teams abroad inspires and energizes me. That is why I'm a big fan of the recently launched Fellowmind brand."
Mats also has tips for potential colleagues; "If you are interested in working for Fellowmind, don't let it stop you that we focus on Microsoft technology. There are more than enough solutions to explore. Besides that, the integration of twelve brands makes it an exciting ride to join as its Fellowmind's ambition to be a top Microsoft partner. Do check our vacancies if you'd like to be part of our journey!"