Every production line is unique, but why reinvent the wheel every time? At Tanis, they know consolidating the basics and efficiency comes naturally. The family-run company manufactures production lines for candy and is growing fast. All the more reason to streamline internal processes as much as possible, for example, by implementing Microsoft Dynamics 365 with the help of Fellowmind. The result is more efficient inventory management and improved insight. "Everything is now within one system, which makes our single point of truth much more solid."
All those sweets, one more colorful than the other. Imagine preparing them optimally, so they lack nothing in texture and flavor. Weighing, mixing, and cooking all require a specific process, as do the molding, drying, and finishing of the sweets.
Bringing all that together as efficiently as possible, optimized for each customer, drives the people at Tanis. The family-run company develops and manufactures complete production lines mainly for gummy and jelly candies and supplies customers worldwide from its headquarters in Oosterhout, the Netherlands. Its installed base is especially large in the United States, says chief marketing officer Wouter Tanis. "We are the market leader there; the U.S. accounts for about 80 percent of our total sales."
Growth is in Europe and Asia
While Tanis' focus in the United States is more on consolidating that leadership position, the company has set its sights on growth in Europe and Asia. That can go fast, according to Tanis, looking at the past few years. "Five years ago, we reached sales of 30 million euros; now it's about 80 million euros."
Another number that indicates growth: five years ago, the company had about seventy employees, now it is heading toward three hundred—the majority work in Oosterhout and the nearby Made facilities. In addition, there are some sixty people at the factory in Australia and a smaller team in the United States. Tanis: "Our U.S. branch is primarily there to provide local support to our main region now. However, we plan to expand this to supply our spare parts directly from there and be closer to our American customers."
Less dependent on suppliers
Companies that grow quickly must ensure that internal processes are up to speed. That is why Tanis recently initiated the transition from engineering-to-order to configure-to-order. In doing so, the company is working towards standardizing components so that they can return configured in each project. Tanis: "Keep recurring components in stock, and you don't have to reinvent the wheel every time. That reduces design work and costs and ensures you can deliver much faster. We no longer have to approach suppliers on a per-project basis but rely on our own stock. That transforms our purchasing proposition and is comforting in times of scarcity of materials."
In addition, Tanis was also able to move towards operational excellence in other areas. After all, the previous ERP system was outdated and no longer got updates. "As a result, many processes ran outside the system, which increased the risk of errors. Our reporting also needed to improve to extract more information from the system. Before, we were only a project organization, but now we are a project organization with a production environment. This makes us less dependent on suppliers, but it is still important to organize inventory as efficiently as possible."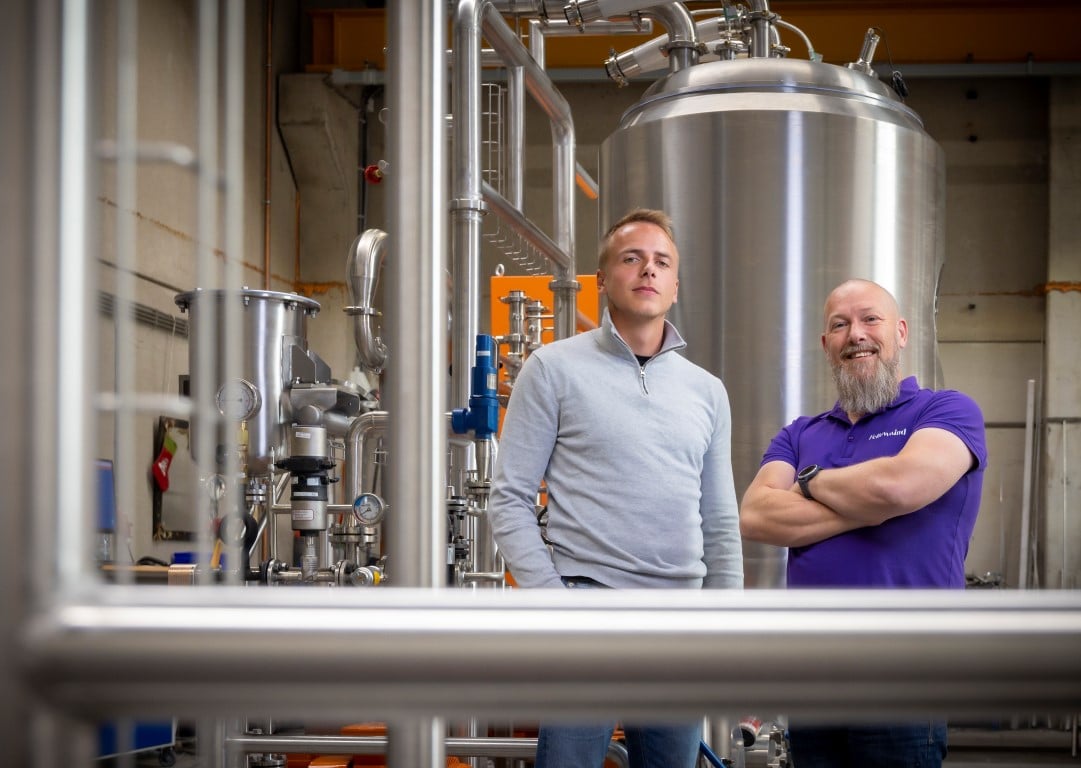 A partner that knows the industry
A new ERP system could make Tanis more resilient in the future. So following a selection process, the company chose Microsoft Dynamics 365 and Fellowmind as implementation partner". We reviewed all the possibilities of the system, but the choice of partner was just as important. Fellowmind's background was the deciding factor for us. The company knows our industry; many of its people come from manufacturing."
Such is the case with Erwin Berends, manufacturing industry director at Fellowmind's Dutch branch. "About two-thirds of our customers are in manufacturing. So when it comes to a transformation like the one at Tanis, that excites us. Nevertheless, there also needs to be a cultural fit. The success of every project comes down to the adoption of our knowledge by the customer's key users. It is essential to have that mindset, especially in a complex project like the one at Tanis."
Key users from each department
Wouter Tanis was the product owner for the project and looks back on a complex but successful project. "The scrum methodology and beforehand it was clear what everyone's role was. We carefully put together a team with key users from all departments." What also worked well, Berends believes, is Tanis' step-by-step approach. "The implementation was deliberately done only for the core processes. In addition to the headquarters, we included Made's facilities and the innovation center. As a result, we focused truly on the core of the company, making the process more manageable than if we had chosen an implementation for the entire organization." Tanis: "With this implementation, we have a good basis for the next phase, where we plan to migrate our support branch and our branch in Australia to Dynamics 365."
Peace of mind with inventory needs
According to Tanis, it is a bit too early to see concrete results from the Dynamics 365 implementation. "But we already notice how much more peace of mind there is regarding our inventory needs. We can better anticipate future developments and have a more robust, single point of truth than before. Besides, we can order supplies separately from projects, consolidate orders and extract more information from our ERP environment. That reduces the margin for error and ensures we stay in control."