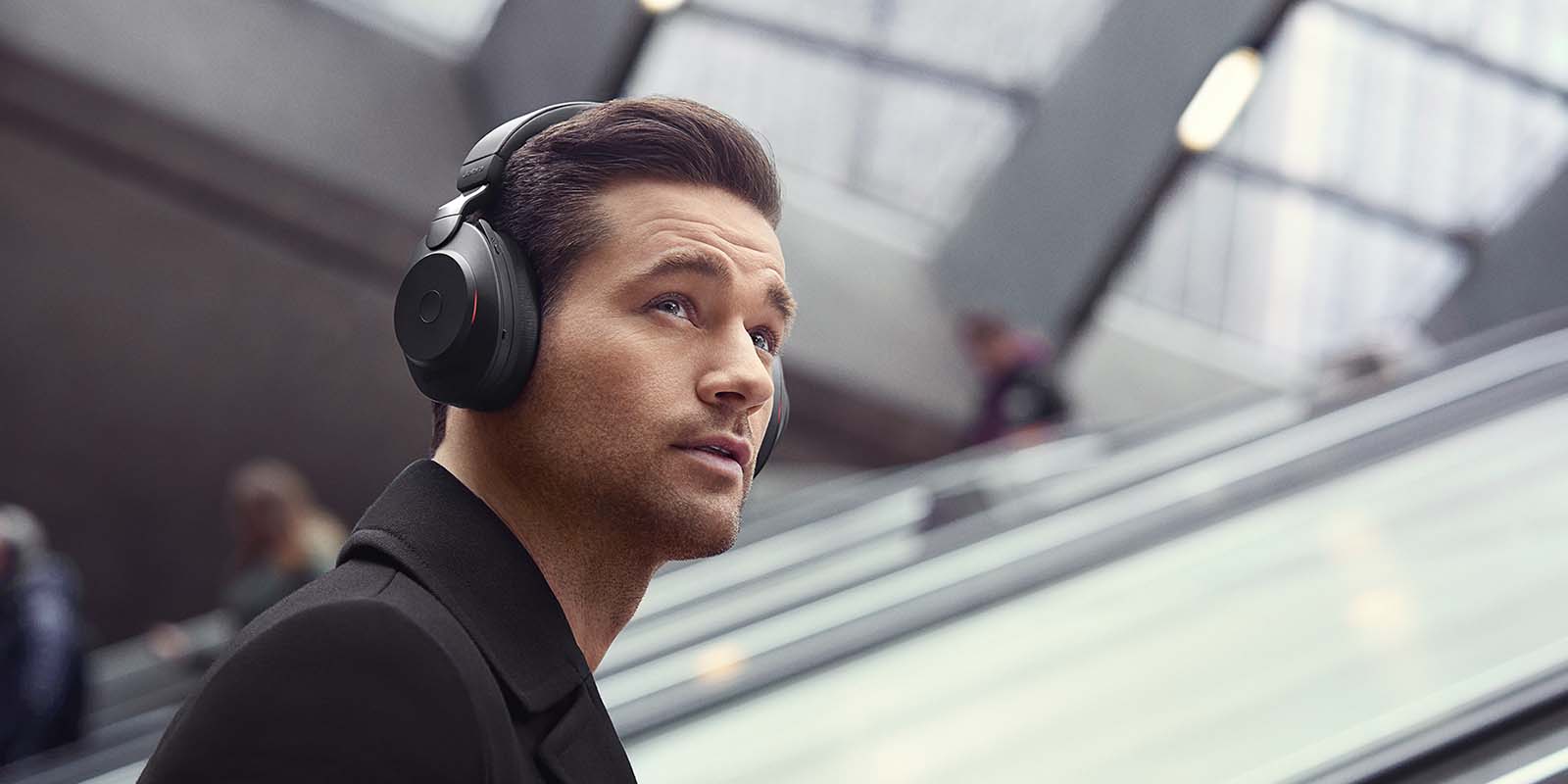 Challenge
For more than 150 years, Danish company GN has been a true pioneer in using communications and technology to connect the world and its people. GN laid the first telegraph lines to connect Europe to Russia and China and beyond, established the first privately owned mobile phone network in Denmark, and became a leading developer and manufacturer of intelligent hearing, audio, video, and gaming solutions.
Currently, GN markets and sells products in more than 100 countries. To help its R&D organization manage the sizable project portfolio, GN Audio has adopted Microsoft Dynamics 365 Project Operations for project portfolio management.
This case focuses on the GN Audio business and the Jabra brand, and is a summary of the original customer case published at microsoft.com.
Retooling the 'old toolboxes'
R&D is the heart of GN's business. It's where the product development lifecycle begins.
To ensure that the R&D management team, PMO, project managers, and line managers have the right information and insights at their disposal to make timely, strategic decisions, GN needed a PPM system that was as advanced and useful as the cutting-edge products it develops and manufactures.
GN's old system was largely reliant on manual processes, multiple data sources, and enterprise software (SAP), and was therefore becoming insufficient for future ambitions. It was difficult to gain full visibility of project data, create reports, act on insights, and ultimately move projects swiftly through the R&D process.
"At the pace we are working and with the number of people that we have grown to, it was no longer sustainable to work in these old toolboxes," says Claus Holm, Senior Director of GN Audio's R&D Management Office. "We began to see indications that working in these systems was impacting our efficiency."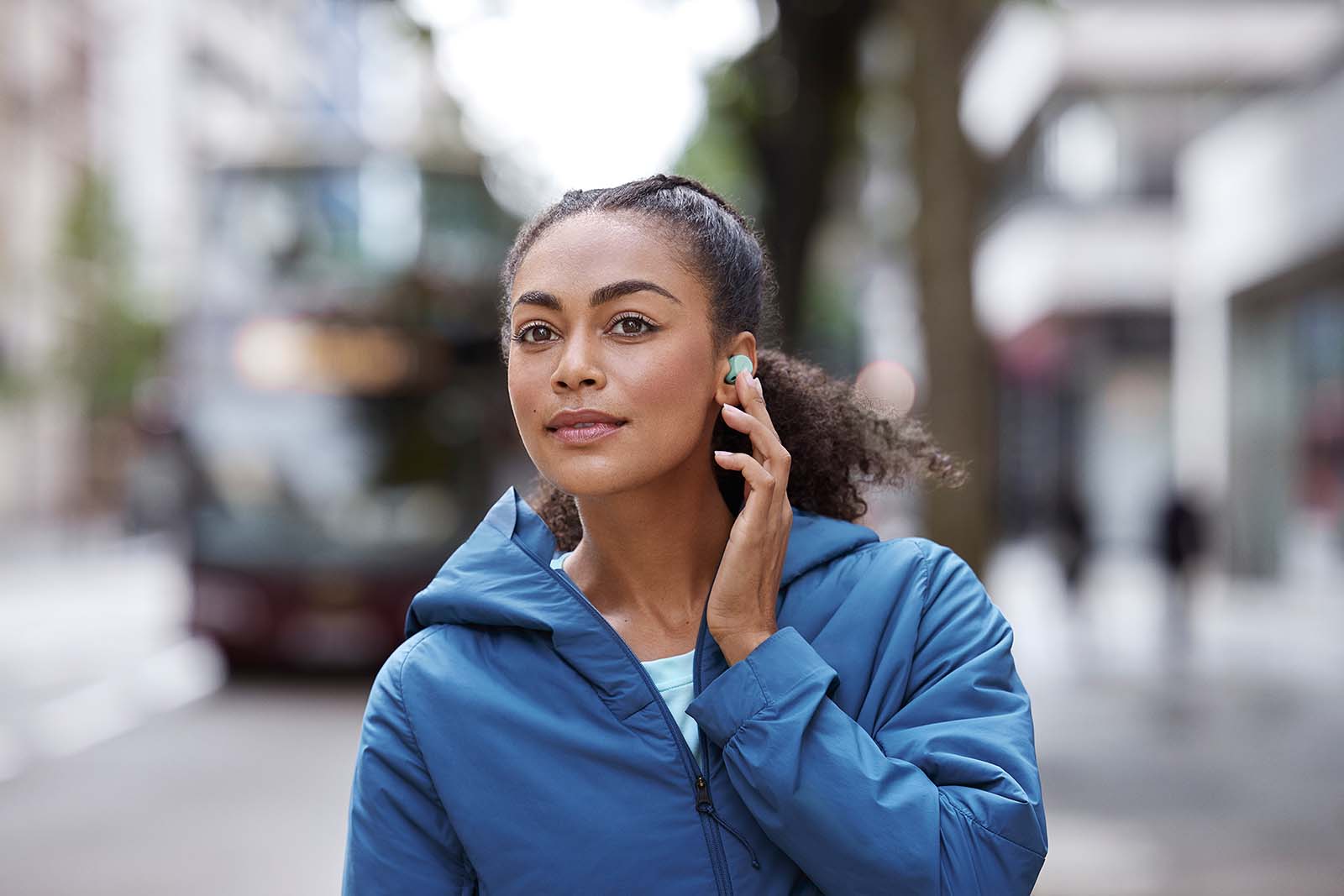 Approach
In 2020, GN launched an initiative to bring a modern, enterprise-level PPM solution to R&D. Dynamics 365 Project Operations soon emerged as the obvious choice.
GN's requirements included the ability to serve as a single hub to unify projects, processes, information, and people—driving better data, collaboration, and decision-making. In addition, the tool was expected to have powerful project management features and capabilities along with native integration with Microsoft tools the company uses daily, making it an easy fit with GN's workflows and processes.
"One of the things that led us to selecting Dynamics 365 Project Operations is that we are a Microsoft house," says GN Audio Improvement Project Manager Carl Meusinger. "A lot of the stuff we needed is available out of the box with Dynamics 365 Project Operations."
Modernizing PPM at GN
Teaming up in 2021 with Fellowmind, GN got to work on deploying the solution. Using a scaled agile framework process, GN and Fellowmind took a phased approach to implementing the app in the R&D department. They completed a minimum viable product (MVP) in just three months, launching in October 2021 to a small, 10-person group around GN's R&D PMO.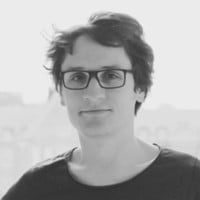 Results
Even with this initial, limited deployment, PMO users benefitted right away. As a centralized hub that consolidates R&D's project portfolio in a single application, Dynamics 365 Project Operations simplifies their work and enables them to be more efficient and effective, giving them greater control of their project portfolio.
Here are some of the benefits for the PMO.
Centralized cloud data
Greater transparency of portfolio
Easy task completion
Designed and customized for how GN works
Customizable dashboard, reporting, and infographics
"We chose this tool because it can help us consolidate the information we need in order to make decisions," says Rikke Maria Grønborg Czuba, Head of R&D PMO at GN Audio. "And this tool is so flexible. We can facilitate different processes in the tool, making sure that we have a process for the bigger programs as well as the smaller programs. And that people can engage in the tool and provide data in the tool. Everything is in the tool, and we don't have to figure out where to find the data."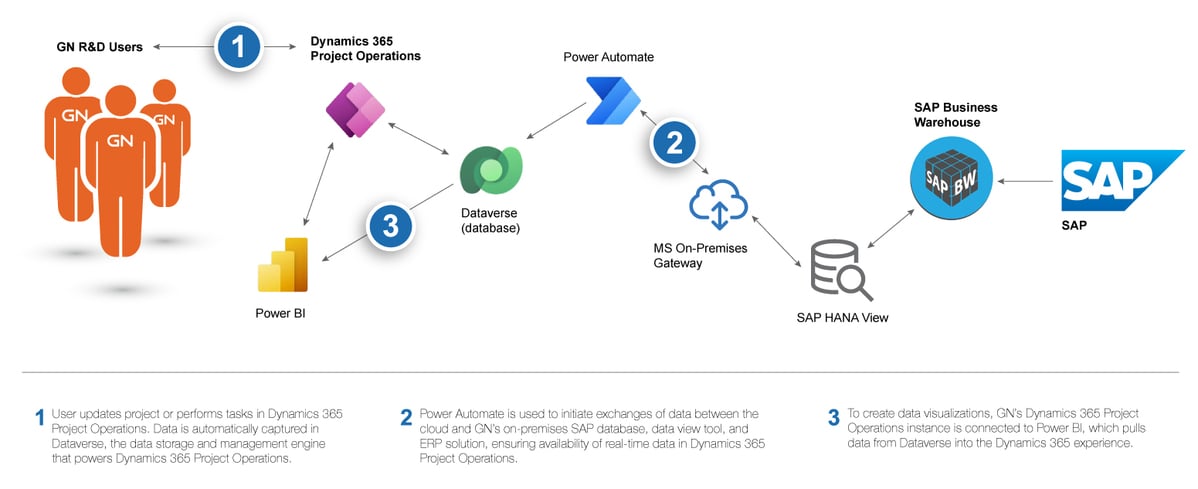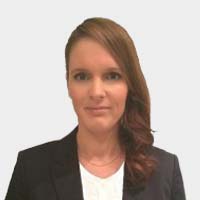 Immediate business impact
With deployment still underway, the tool is already generating business value and accelerating projects. According to Holm, PMO users are achieving gains in efficiency, productivity, and time savings. And they're realizing GN's goal of increasing the quality of their data. "Just over the last three quarters of a year, we have significantly raised the quality of our data by approximately 50 percent," says Holm, attributing the improvement to Project Operations and the integration of Power BI.
Besides fulfilling immediate needs, Dynamics 365 Project Operations is also designed for the future—an evergreen solution that will enable GN to adapt and scale as requirements and opportunities necessitate. "When you look at the roadmap for Microsoft and how they think of Dynamics 365 Project Operations, it's very much what we see as the future as well. That for us, of course, is also a good thing," says Meusinger.
Looking ahead, Dynamics 365 Project Operations will figure prominently in the wider company's migration to an upgraded ERP solution. That transition is expected to be completed sometime next year.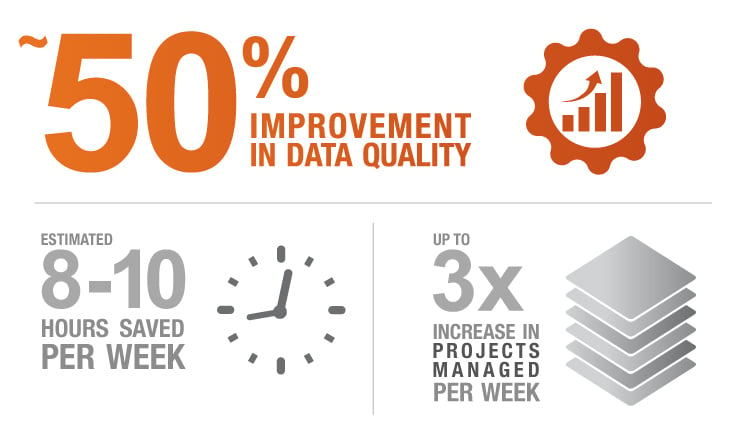 GN facilitates communication between people through intelligent hearing, audio, video, and gaming technology. GN was founded more than 150 years ago with a vision to connect the world. Inspired by people and driven by its passion for innovation, GN leverage technologies to deliver unique and individualized user experiences that bring people closer through the power of sound and vision.
GN-owned brands that are responsible for bringing these technologies to life:
Medical grade hearing technology: ReSound, Beltone, Jabra, Interton, Danavox, Lively
Professional collaboration: Jabra, BlueParrott, FalCom
Gaming, calls and media: SteelSeries, Jabra
The GN Group employs more than 7,000 people and is listed on Nasdaq Copenhagen (GN.CO). GN's solutions are sold in 100 countries across the world.