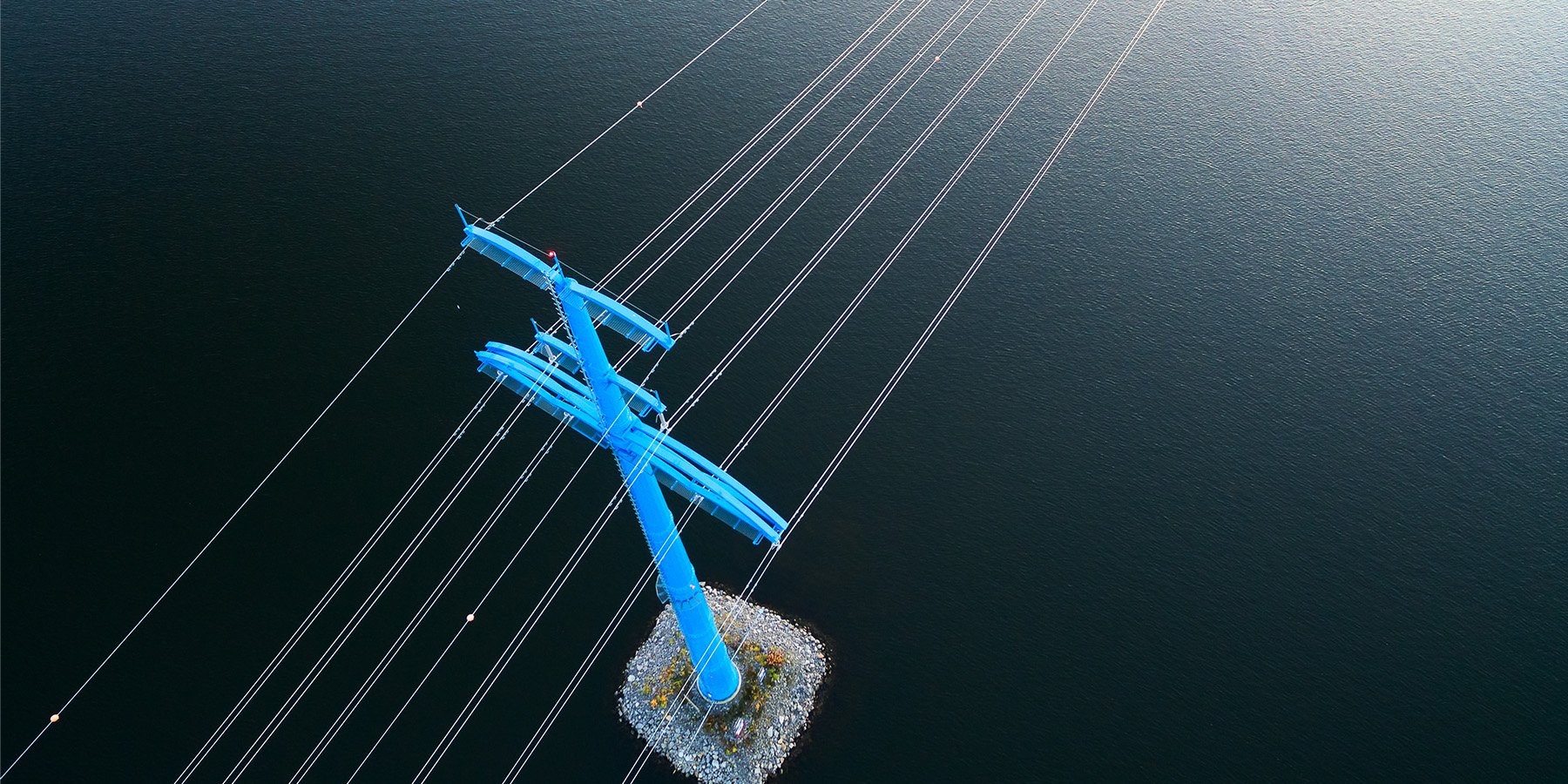 Challenge
EPV Energy Ltd (EPV) is a Finnish energy company that generates and acquires electricity and heat, delivering them to the company's shareholders at cost price. The company is owned by Finnish energy companies which, through joint ownership, are able to embark on, for example, major power plant projects in Finland at competitive prices.
EPV has reformed its energy production to a great extent in recent years, managing to reduce its carbon dioxide emissions significantly. "Our goal is to make our energy production 100% emission-free during the 2020s," says Jukka Paavola, Maintenance Manager at EPV Alueverkko Oy.
In 2022, already 87.6 percent of EPV's electricity production derived from emission-free sources. The group's electricity procurement corresponds to some five percent of all electricity consumed in Finland.
Preventive maintenance
Electricity is transmitted through the power lines of EPV Alueverkko Oy, EPV Energy Ltd's fully-owned subsidiary. EPV Alueverkko Oy has some 800 kilometers of such lines around Finland. The power lines and substations are maintained regularly to prevent any problems and outages. The Russia-Ukraine war made Finns consider the importance of being self-sufficient in terms of energy, and the cyber security of the networks is also being improved continuously.
"The number of our electricity networks has increased considerably and continues to do so. Our old systems no longer coped with the maintenance of the network and substations, so we had to step up our operations through technology," explains Jukka Paavola.
EPV Alueverkko Oy has outsourced the maintenance of its power lines and substations to its partners. "We currently have four partners in Finland that check our power lines and substations regularly and perform any necessary maintenance," says Jukka Paavola.
Previously EPV Alueverkko Oy used the Microsoft AX Solax system for keeping track of maintenance history and work orders, but that had reached the end of its life. What's more, the system did not have a mobile application to make work easier in the field. At this point, the EPV team decided to revamp its entire field solution together with Fellowmind.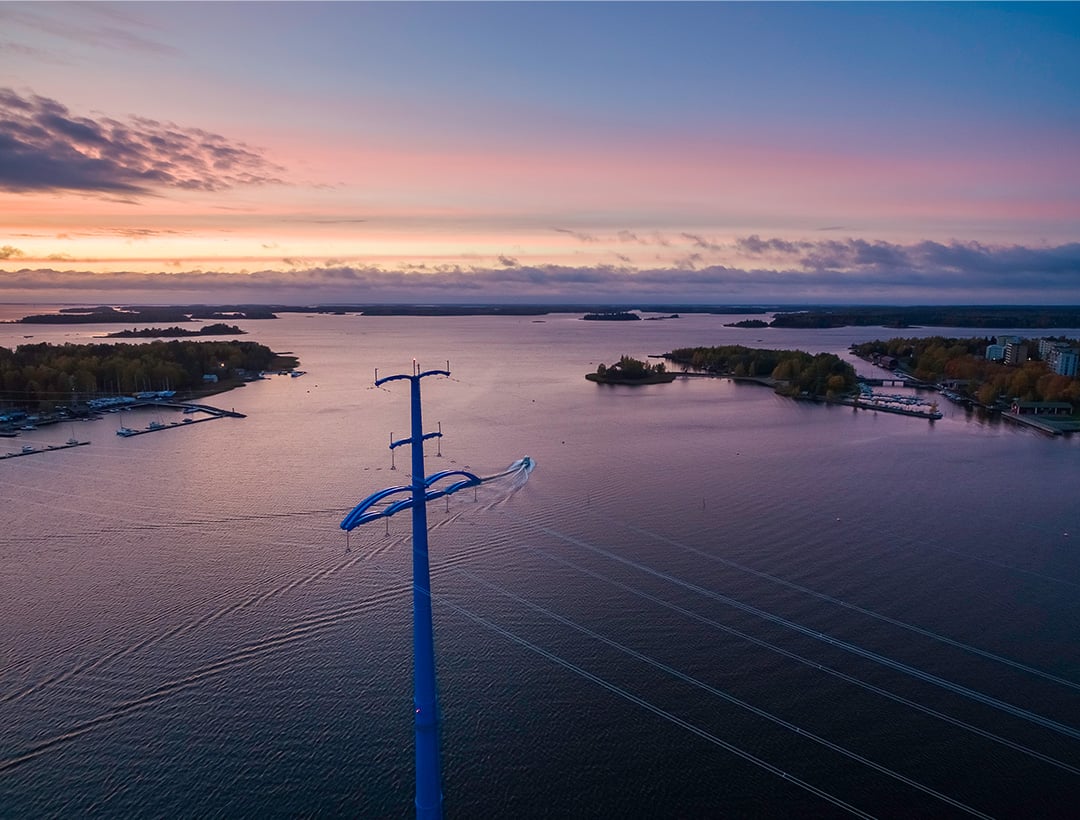 Approach
After considering various options, the EPV team decided to replace its outdated technology with the new Microsoft Dynamics 365 Field Service solution. The solution provides an easy way of managing work orders, maintenance agreements and equipment maintenance history, among other things. The solution also provides a convenient way of assigning tasks to the people who will be performing them.
"It was important to us that the solution will make the daily work of our partners easier. We wanted to ensure that any important information from Post-it Notes, Excel sheets and email messages, with images and everything else, is available in a single system," says Jukka Paavola. "Another key criterion for us was that the solution is not static but enables future development."
In order to make the introduction of the new technology as smooth as possible, EPV made use of the Field Service template developed by Fellowmind. The template contains certain useful parameters that have already been developed further than what would be possible in the basic Microsoft solution.
The EPV team also wanted to build a solution that their partners could easily use with their mobile devices in different parts of the country. To make field work easier, the maintenance professionals now have two mobile applications:
a standard application for reporting to EPV on maintenance tasks and regular maintenance carried out at the substations
a mobile application tailored by Fellowmind experts for EPV Alueverkko for checking the condition of the power lines.
A mobile application useful in the field
A proper map is a key part of any application created for field purposes. The solution tailored to EPV Alueverkko uses a very accurate topographic map created by the National Land Survey of Finland, with each point requiring maintenance marked on it.
"When a maintenance professional arrives at the site, they can use, among other things, ready-made checklists to see what maintenance tasks should be performed, and once done, report them easily using their mobile device. If they detect any faults, they can also suggest maintenance tasks to be performed in the future," says Antti Härkönen from Fellowmind.
As Finland is a big country with plenty of forest, some sites are located in places not covered by the mobile network. With this in mind, the Fellowmind team ensured that the mobile application is also easy to use in offline mode.
Results
The introduction of the new solution was planned carefully, and it took about six months. Now EPV Alueverkko can provide its subcontractors with modern tools which not only make their work easier but also more pleasant.
The solution has brought EPV Alueverkko Oy a number of concrete benefits:
all information is now clearly available in a single system
faults in the electricity network and any repairs performed are immediately available in the system, and information does not have to sought from multiple programs
there is no longer need to remember the schedules for regular maintenance and checks, as it is all automated
maintenance carried out by partners is considerably easier to monitor
the amount of work used for the process has at least halved, and the users are much happier.
Successful launch
The partnership between EPV and Fellowmind continues beyond the launch. Small developments are performed when necessary, and Fellowmind's consultant Pietu Aunola provides regular training on EPV's field solution to new users.
"I've seen a fair amount during my career, but what struck me right from the start was how quickly the Fellowmind experts understood what we were after. Project management was also smooth throughout and we stayed on schedule. Whenever we needed any help or information, we got it quickly. We've been very happy with Fellowmind – many thanks," says Jukka Paavola with a smile.
Antti Härkönen from Fellowmind is also happy with the outcome: "In this project, the customer's team was already familiar with the Microsoft technology and knew what they wanted to achieve. They also had an active approach throughout the project. This usually results in a successful outcome, as it did this time, as well."
EPV Energy generates and acquires electricity and heat, delivering them to the company's shareholders at cost price. The company is a forerunner in emission-free energy production, for example in the utilization of wind power and Finnish forest energy. EPV was founded in 1952. The company's turnover is EUR 678 million (2022), and it employs some 120 people.