DSM, which originated from the former Dutch State Mines, is a purpose-led science company in Health, Nutrition & Bioscience. It utilizes Dynamics 365 Customer Engagement to serve existing customers well and acquire new ones. For the continued development of its processes and systems, the company collaborates with Fellowmind.
Challenge
DSM focuses on health, nutrition, and materials and is divided into several business groups. Its nutrition division consists of a number of departments concentrating on nutritional ingredients for both people and animals and ingredients for the cosmetics and pharmaceutical industries. It operates in about 45 locations worldwide and has sales offices in over 60 countries.
In recent years, Fellowmind has worked on several complex and successful migration projects at DSM. Currently, the company uses Dynamics 365 Customer Engagement for its sales and service, says Lenneke Loman, Chapter Lead, Digital Marketing & CRM. She works with specialists in the organization to set the course for marketing and sales and implement digital solutions.
"When I joined DSM over a year ago, I was confronted with many different implementations of Dynamics 365 CRM. These were packed with functionality, and not all were designed to be user-friendly. Over the years, many new features were added at the request of the business. However, there was no clear vision for the development and design of the applications. The involvement of end users in the change process was limited."
Approach
As a result, the CRM systems became too complex to use, leading to low adoption and reduced data quality. With these challenges in mind, DSM approached Fellowmind. Lenneke: "Fellowmind understood that we needed additional resources as well as an experienced business partner. One that would challenge us to develop a clear vision of CRM that puts customers first.
First, we set to work on improving the alignment within and between the business groups and between sales and marketing. This provided a new foundation for rolling out our strategic roadmap. We looked at the situation outside-in and set priorities from there."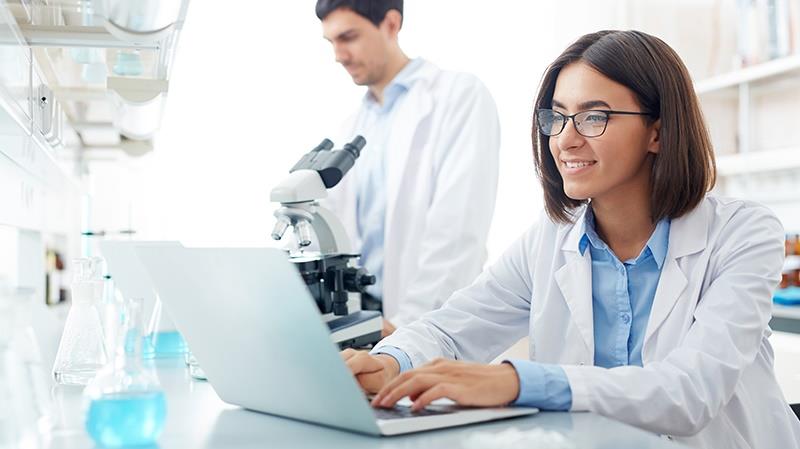 This year, two significant goals are on the agenda, including improved efficiency of sales managers. "One of the ways we're doing this is by optimizing the system's setup and UX so that sales can focus on the right things. For example, opportunity scoring, relationship analytics, and visibility into the account status to enable a proactive follow-up.
In addition, we want our sales department to use Customer Engagement to get a 360-degree view of the customer. Information is currently scattered, and data quality is poor. By addressing both, we empower users to gain valuable insights about customers, apply up- and cross-selling, and perform predictive analytics."
Results
"What struck me was that Fellowmind's consultants could quickly grasp the question behind the question and identify quick wins. When change requests are made, these are addressed but not necessarily implemented. The consultants challenge us, which ensures that we work on issues that matter.
We now have a motivated group of people working on optimizing the CRM system. The consultants are truly part of the team. Working with this permanent group according to the continuous improvement principle allows us to make better decisions. As a result, the technology works better for us, and we can grow and serve our customers better."