Microsoft OpenAI: The latest product releases and their possibilities for your business
How do you harness data for OpenAI use? How do you utilize Microsoft's exciting solutions, Copilot, Low-code AI, Microsoft Fabric, OpenAI, and Viva? This summary is aimed at business decision-makers who want to know the benefits of OpenAI.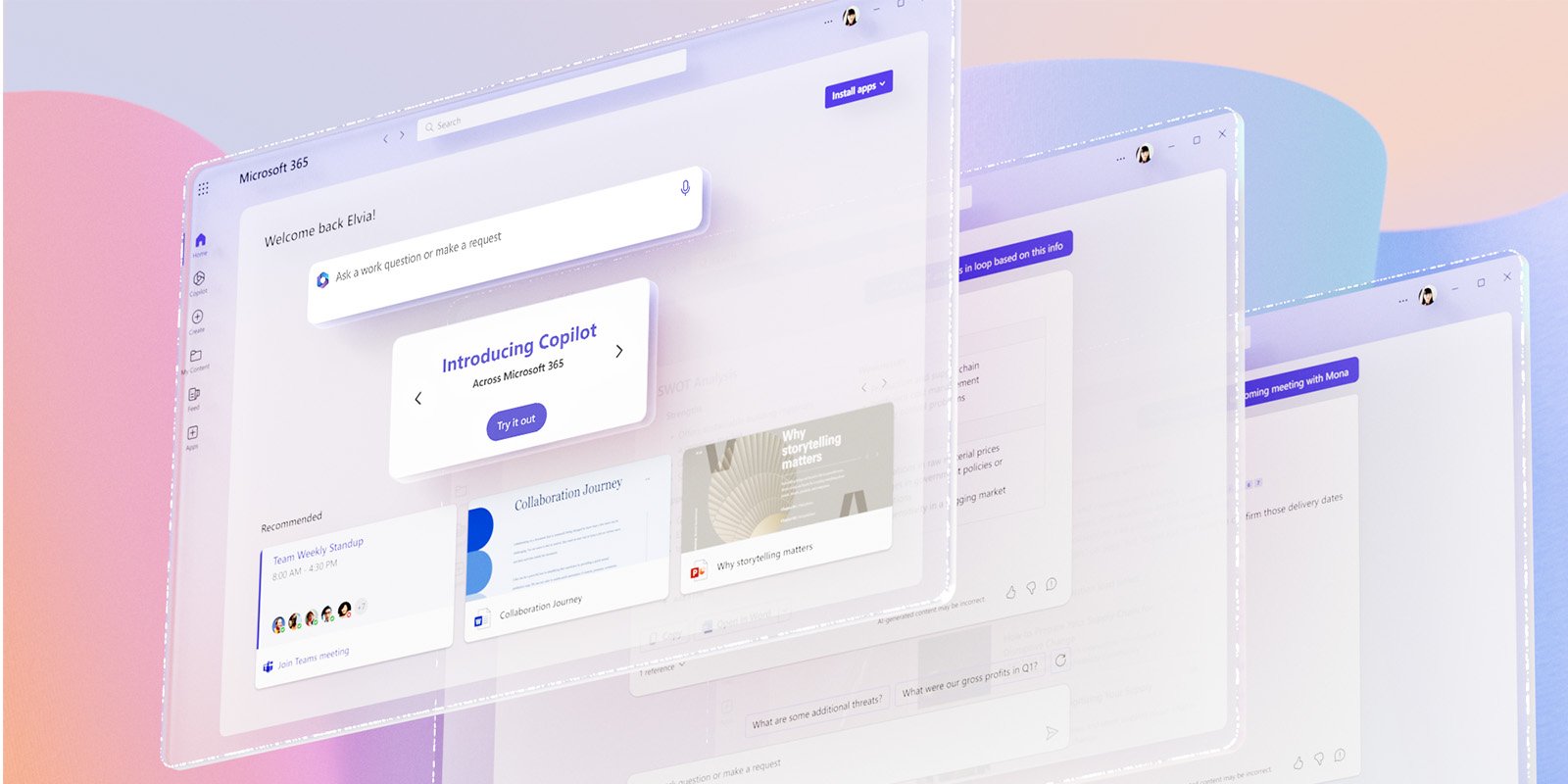 OpenAI and Microsoft Copilot: What to know about the technology's current capabilities?
ChatGPT has brought a functional revolution to the utilization of artificial intelligence. What are its key benefits for businesses? What new functionality does it have, and why is it significant?
The way of doing work changes.
ChatGPT is a generalist model based on which Microsoft has now launched Copilots. They are applications using ChatGPT created for a specific business purpose. They have a clear, targeted goal.
For example, Windows Copilot is a general assistant for working with a computer. It is used by talking. You can also ask Copilot to do things for you. It understands what is on your machine and, in addition to giving advice, can directly use and combine many functions when you ask. You get help with many things immediately without breaking your work rhythm or waiting for your company's IT support.
Copilots are coming to all the Microsoft applications we use. For example, Copilot came to Word, which helps you get started with the text you want, format information, create documentation according to a specific basis — and add elements from any documents you wish to smartly. The strength comes from the fact that after this, you can instruct, for example, PowerPoint's Copilot to create an entire presentation based on the newly created Word. Including alternative presentation styles, tones of voice, and ready-made speaker notes. All this by simply asking for it.
Similar functions will come to Excel, the Power BI solution, and numerous others. You can ask Excel questions and ask it to analyze the data or draw the graph you want and more. This is already today - not the future. On the other hand, Outlook can tell you what is in your e-mails that you must react to or what you have forgotten. You can easily access the most important things.
Teams' Copilot helps you hold better meetings. If you ask, it will take notes of the meeting and, if you want, a summary based on them. You get summaries and decisions from as many sessions as you wish — this way, you stay up to date, find information more efficiently, and your team's work becomes more efficient.
In addition, when customers and company events are discussed in the Teams chat, Copilot helps to access all these conversations and summarize things - and bring all relevant information about a particular topic together - for example, when deciding to support decision-making. Information can also be requested from other systems if necessary.
An easier and more effective way to use data than before
An exciting solution for companies is Copilot Plugins. With them, you can bring your own data to Copilot and ask Copilot to make changes to your (final) data sources. Copilot becomes your workmate, adapted to your needs, who genuinely does things for you when you search for information and use it. You can give Copilot access to, for example, your ERP solution, whether it is Microsoft's enterprise resource planning solution or another ERP.
For everything, you no longer need an application coded for that particular purpose. Still, Copilot understands the context, knows how to search for the necessary information, and performs numerous work tasks based on your requests.
The importance of data quality is emphasized. Metadata related to data becomes essential in a form understood by AI. Artificial intelligence can and should be taught the way your company uses data. Those companies that have already invested in data are quite ahead of the others.
At the same time, new skills are needed. For example, the so-called "prompt engineering" is emphasized; to utilize data and AI's abilities, you need to know how to ask artificial intelligence to do things correctly and how to say and formulate the prompts correctly.
Microsoft Fabrics: AI-driven data analytics in the modern era
The new announcement combines all the most critical data processing tools created by Microsoft and the data processors themselves — analyst, data scientist, data engineer — to work under one user interface and entity. In the future, Microsoft Fabric will be where many types of data storage and processing will occur. Of course, Microsoft Fabric works with AI and enables, for example, the generation of reports simply by asking for it.
Frequently asked questions
Q: How is data kept confidential? How can my company trust that OpenAI won't spread my data elsewhere or use it to teach AI?
A: ChatGPT comes to Azure, your own cloud. It's like every company's own private AI. It will not be used for anything else. It is safe.
Q: Can an employee of your company receive some of your company's secret information from an artificial intelligence that he should not receive?
A: Microsoft has invested in ensuring that all current security rules are repeated with ChatGPT. The data requester can only see the data to which he would otherwise have access. Copilot cannot then access other data.
Q: How, for example, can data from Salesforce or another non-Microsoft system be included?
A: With the Copilot Plugin, you can connect, for example, your ERP ERP system, even if it is not part of the Microsoft ecosystem.
Power Platform and AI are changing the everyday life of companies and users
The low-code platform, Power Platform, helps companies themselves create solutions for their daily needs that utilize the possibilities of artificial intelligence. User interfaces, automation, and chatbots can now be made based on written text with the help of artificial intelligence — so new applications can be created with just text. This does not eliminate the need to understand information systems, but now we are one step closer to a situation where the development of solutions is more and more successful.
At the same time, the user interfaces with which companies' systems are used can change significantly. Fewer user interfaces are needed, which are controlled step by step linearly, and some of them are replaced by a chat-type spoken user interface. The user interface understands your questions and requests and aligns them with the data you have made available to it.
Another future change in user interfaces is that the work task or process you want can be done in one view. The user does not have to leave Teams, for example, to do something, but AI can upload the desired information, function, or form directly to Teams. The proper application always fits the job you are doing.
The third change is that chatbots' productivity and serviceability will increase. In the past, investing heavily in a chatbot has been possible, and often, the user still asks for a human to act as a customer service representative. Microsoft now brings to chatbots the ability to understand the context and all the information your company assigns to it — without coding or defining anything. You add the links to your data, and the chatbot immediately understands how to retrieve relevant answers to people's questions.
Other interesting announcements presented at Microsoft Build: Microsoft Syntex, Azure Machine Learning Studio
Microsoft Syntex: You can import documents from, e.g., SharePoint and OneDrive into this tool, and the tool classifies and links "tags" the contents for you so that they are more manageable and better usable by AI.
Azure Machine Learning Studio: This solution has received numerous additions that will be rolled out in the coming months. For example, a content monitoring function monitors content for you, e.g., from hate speech or other inappropriate material. Another example is the prompt flow, which helps to visually guide the construction of the desired model so that your model gives as many questions as possible and precisely the correct answer as intended by the questioner.
Want to hear more?
We gathered Fellowmind's top experts around OpenAI and Microsoft publications from six countries and recorded a live broadcast. New episodes are coming. Stay tuned!
Tero Tapanainen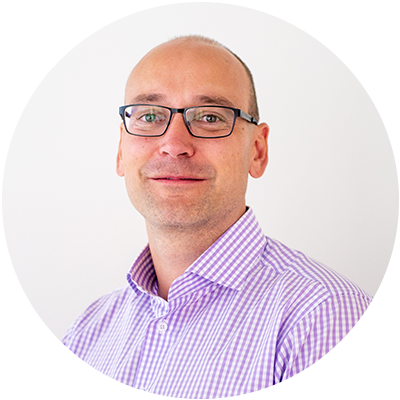 Tero is the CTO of Fellowmind Finland, whose favourite quote is "Nothing is impossible in technology, it just doesn't make sense to do everything". Get in touch with Tero: