How manufacturers can digitize their operations and stay ahead of the competition
Digitization is becoming increasingly important for manufacturing. It helps companies become more agile, respond flexibly to customer demand and cope with growing international competition. Although reports show that more money is being allocated to digitization than in previous years, it's not yet at the top of the agenda everywhere.
In some cases, digital transformation is a bridge too far, a costly and far-reaching matter that affects the core of business operations. However, a complete transformation isn't always necessary. With small steps, you can already achieve a competitive advantage.
Why do you want to digitize, what are your biggest pain points, and which opportunities make your digital journey worthwhile? The first step in your journey should be to answer these questions and map the current situation. Legacy systems can get in the way of your ambitions, and the same goes for certain processes. Automating an illogical process will not lead to better results. It can even backfire as you create more rigid processes that are difficult to optimize.
You may already have the basics in order but see growth opportunities by serving end customers directly. In order to do this, you need to get closer to the end customer and understand their needs. Setting up your own sales channel is one thing, but you also want to collect and process customer data to be able to deliver appropriate products and services. That allows you to skip links in the supply chain and increase your profitability.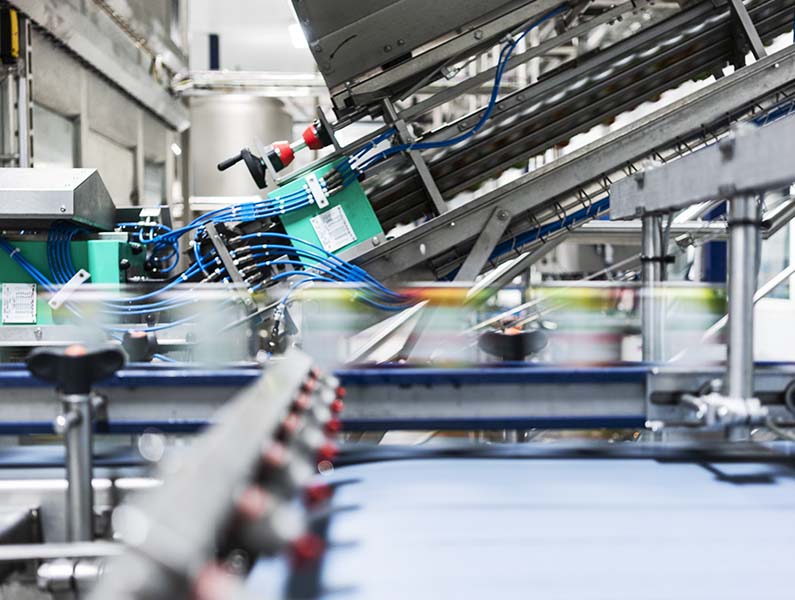 Make a business case
Digitalizing just because you have to or because the competition is doing it is not a good reason. You need clear objectives, and a business case can help to clarify these. It provides insight into what you want to achieve and how you think you'll recoup your investments.
A business case also helps get the organization on board with a change. After all, digitalizing processes goes hand in hand with new working methods. Once the organization understands why a change is needed and what the benefits are, it will embrace the change.
Do it step by step
It is recommended to use a phased approach to prevent too much impact on your core business. Your journey might take longer, but you can adjust more easily and anticipate changes. Thanks to increased insight, you make better choices and limit risks. And by celebrating small successes, you get the organization on board and gradually create the necessary culture change.
Collect data
Do you see a business case in data-driven business operations? It's not always necessary to immediately make significant investments and implement state-of-the-art systems. It often starts with collecting and validating relevant data and combining and connecting different data sources.
By neatly labeling and storing data securely in a central place – in the cloud – you know what you have and can start to improve your reporting and forecasting. Collecting data in a central location also means that changes only have to be made once, saving time and reducing errors.
You can start small by not immediately transferring your entire organization to the cloud but starting with sub-processes. Solve pain points by, for instance, digitizing your finance and purchasing department first. You'll experience the benefits that a cloud platform offers and can decide to expand later.
Small steps, big impact
Another step is to keep track of common problems at your service organization and evaluate how they are resolved. Perhaps a specific part of a machine often malfunctions and needs improvement. Can you produce the parts yourself? Is it possible to organize the sale of spare parts yourself so that you are less dependent on third parties, allowing you to tap into a new source of revenue?
For many manufacturing companies, servitization is worth considering. By linking services to products, service is no longer an expense but an opportunity to generate more turnover and proactively respond to customer needs. This requires insight into the products your customers are using, where they are located, and how they are used. You will also have to understand your customers' service expectations and which ones are already receiving service.
There are many ways to improve your operations with fewer risks and investments. Small steps help you steadily achieve your goals without affecting your core business. And once your digital foundation is in order, you have a good starting point to streamline your operations further and focus on your unique selling points.