Fellowmind expands its operations in Finland
Fellowmind, Europe's leading Microsoft partner, is growing rapidly in Finland and investing in new facilities. The Finnish employees of the company's Espoo and Tampere offices will be moving to brand new facilities in 2023, and this year the company will also expand to Oulu, Kuopio, and Seinäjoki. Ville Hemmilä, Regional Manager at Fellowmind in Finland: "We go where our experts want to work. We want to invest in creating a work environment our employees are inspired to come to."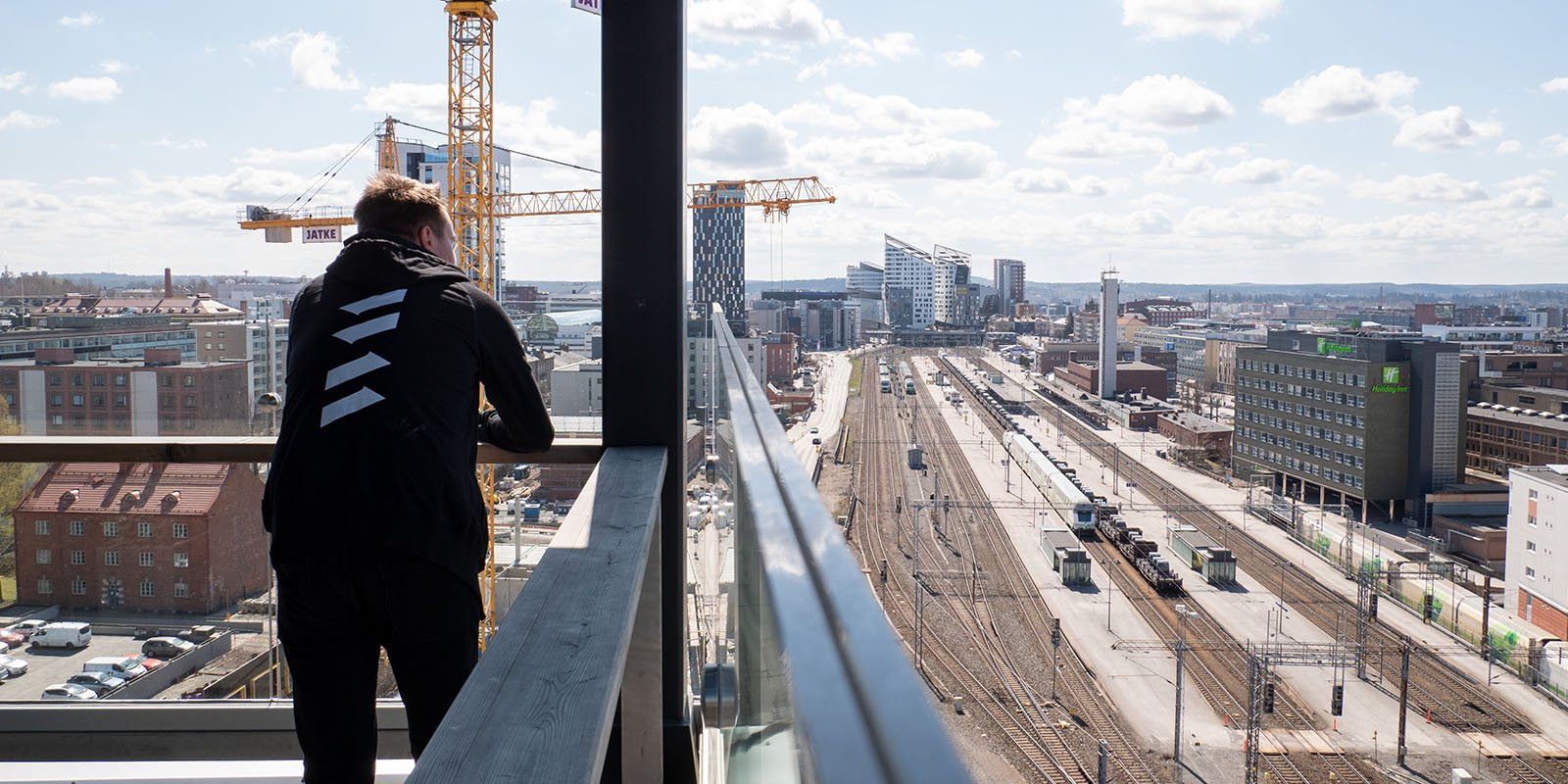 In the IT sector, remote working was the norm even before the pandemic, and now that hybrid work is becoming more common in other industries as well, the focus in the IT industry is turning back to offices. In an industry suffering from a constant shortage of experts, employees' wishes are listened to carefully and answered quickly.
"The pandemic drastically and permanently changed the way we work. Although we did a lot of work remotely in the IT field before the pandemic, now all our customers are in a hybrid model. This has made it possible for our employees to work smoothly from anywhere in Finland, and many have decided to move to smaller cities permanently. On the other hand, many employees greatly miss working close to colleagues. As an employer, we want to respond to these needs without prejudice," says Ville Hemmilä.
Seinäjoki office opened, facilities are being looked for in Oulu and Kuopio
Fellowmind opened a new office in Seinäjoki on March 14, 2022 and is currently looking for a suitable space for its office in Oulu. During the spring, the company will begin its search for premises for the new Kuopio office. The Seinäjoki, Oulu and Kuopio offices will employ a total of about 15 employees out of the company's approximately 420 employees in Finland. In total, Fellowmind has approximately 1,900 employees in six European countries.
"We set the opening of the Seinäjoki, Oulu and Kuopio offices in motion entirely at the request of our employees. We want to provide our employees with facilities close to their homes, with an inspirational work environment where they can meet colleagues and customers. It is also important that our employees have access to, for example, a cafeteria and exercise and wellness facilities, no matter the size of the office or location they're working in," says Ville Hemmilä.
People commit to other people, not companies, and that requires encounters
The majority of Fellowmind's Finnish personnel, about 300 people, work at the company's Espoo office. In 2023, Fellowmind will give up its current premises in Säterinportti, Espoo, and move to completely renovated premises in Helsinki. The new address is Takkatie 1. Fellowmind is the property's sole tenant, and the interior design company dSign Vertti Kivi & Co., is responsible for designing the premises for the company's needs.
"When I told our employees about the new facilities, our chat was filled with the most imaginative ideas about what we could plan for the space together. Most of them were related to how we can better spend time together during work and in our free time. Being together face to face is still really important to us humans. It is in the employer's interest to offer many inspiring opportunities for the employees to spend time together. People don't commit to logos or companies, they commit to other people, and unfortunately, it is not enough to get together through screens," says Ville Hemmilä.
Fellowmind is currently operating in the Technopolis Station Center in Tampere and will move to the adjacent GO21 office block next to Tampere Railway Station in 2023. Gofore's (Finnish stock exchange-listed IT company) headquarters, among others, will be moving to the same property. Fellowmind has about 70 employees in Tampere. Fellowmind's other offices in Finland are located in Turku, Vaasa, Lahti and Jyväskylä.
Growing in Finland and Europe
Fellowmind entered the Finnish market in December 2019, following the merger of the Finnish eCraft, the Swedish Orango, and the Dutch Fellowmind. Since the merger, the Group's net sales have doubled from EUR 125 million* to EUR 262 million (2021) and the number of employees from approximately one thousand to around 1,900. The company has grown both organically and through several acquisitions in Europe. In Finland, Project-IT and SoftaIdea have been merged into the Group since the merger in 2019.
This year, the goal is to increase our numbers by about 500 new employees in all of the Group's operating countries. About 86 employees have already been recruited in Finland during the first months of 2022. 24 out of the 86 employees were recruited through the popular NewFellows training program, for which about 500 candidates applied. An additional five applicants were hired directly based on their applications because of their impressive backgrounds.
*Net sales in 2019 are pro forma, as the Group's official financial statements had not yet been prepared. From the fiscal year 2021, the consolidated financial statements will be reported in accordance with IFRS.
For more information, please contact:
Ville Hemmilä
Regional Manager, Finland and Poland
Phone: +358400695345
Email: ville.hemmila@fellowmind.fi
Pia Dahlqvist
Communications and PR Manager
Phone: +358405267813
Email: pia.dahlqvist@fellowmind.fi