Fellowmind enhances software quality assurance of its customers by partnering with AI-powered visual test automation platform Leapwork
Fellowmind has partnered up with Leapwork to provide its customers with even better test automation capabilities. Leapwork is Microsoft's preferred test automation solution for Dynamics 365 and Power Platform. With Leapwork test automation platform and its visual language, software testing lifecycle can be streamlined, and implementation of business applications accelerated.
Companies across industries are increasingly relying on robust business applications to drive their operations more efficiently and deliver exceptional user experiences. As many of these complex business applications, such as ERP solutions, are critical in running the daily operations of most companies, ensuring the reliability and performance of the applications is a high priority in order to secure business continuity without costly interruptions.
With Leapwork's AI-powered visual test automation platform, companies can significantly reduce manual effort, improve test coverage, and achieve faster feedback loops, ensuring the swift delivery of high-quality software. With Leapwork's easy to use, codeless solution, everyday business users can meaningfully contribute to automation, without needing to rely on technical resources. The company just recently announced a strategic partnership with Microsoft, becoming the preferred test automation solution for Microsoft Dynamics 365 and Power Platform.
Benefits of active testing
Key features and benefits of Leapwork test automation platform:
End-to-end testing: Test entire business processes continuously, end-to-end by seamlessly automating tests across the applications and integrations that make up your tech stack.
Visual language: Leapwork's powerful visual technology makes automating the most complex of tests as easy and intuitive as cobbling Lego blocks together. Hyper visual debugging also makes it easy to locate errors and fix them.
Scalability and easy maintenance: Handle testing requirements of varying magnitudes, seamlessly scaling to accommodate projects of any size. Flexible architecture allows you to execute tests on diverse environments and configurations.
Comprehensive test coverage: With an extensive range of test types and frameworks supported, the platform ensures comprehensive coverage of functional, performance, security, and compatibility testing. This breadth of testing capabilities eliminates blind spots and enhances software reliability.
Continuous integration and delivery (CI/CD): The platform seamlessly integrates with popular CI/CD tools, enabling you to incorporate testing into your DevOps workflows. This facilitates faster feedback cycles, allowing you to catch issues early and improve collaboration between development and QA teams.
Real-time reporting and dashboards: The platform offers comprehensive and intuitive reporting, giving you real-time visibility into test results, trends, and performance metrics. Actionable insights empower you to make data-driven decisions and continuously improve software quality.
Software testing saves time and money
Leapwork's test automation technology will first be introduced to Fellowmind's customers in Finland and Denmark as an additional service in their current Managed Services contracts. Testing automation as part of project deliveries will be evaluated for each customer and project separately.
"When introducing new digital services, you want everything to work exactly as it should and make sure that user experience is excellent. To achieve this, companies should put a lot of effort in the testing phase," says Juho Seppälä, VP, Manufacturing at Fellowmind Finland. He continues:
"With Leapwork test automation platform, we can significantly shorten the time our customers use for this phase. We can also monitor that automatic updates to the current solutions of our customers don't create unwanted interruptions to their operations. By enabling our customers to enhance their software quality assurance processes in this way, we help them to mitigate risks, have more time to focus on their customers and fuel innovation in their organisations."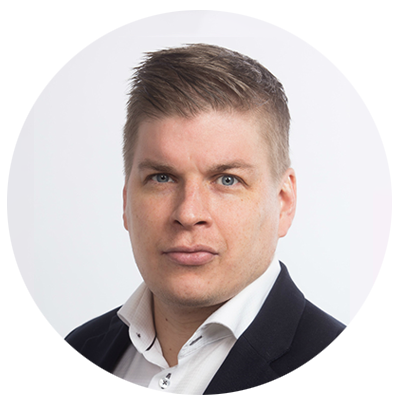 "By merging Leapwork's visual test automation platform with Fellowmind's deep Microsoft domain and industry knowledge, we can accelerate customers digital journeys by removing testing roadblocks and focus on what matters – innovation," says Luke von Schreiber, VP of Global Alliances & Channel at Leapwork.
Leapwork is the leading global AI powered visual test automation platform, empowering the world's largest enterprises to adopt, maintain and scale automation in less than 30 days. Unlike traditional test automation, Leapwork is as easy and intuitive to use as cobbling Lego blocks together, for even the most complex test automation cases, which is why we are used by hundreds of global enterprises across all industries, from banks and insurance companies to life science, government, and aerospace. Clients include Mercedes Benz, PayPal, Beckman Coulter Life Sciences and BNP Paribas. The company is headquartered in Copenhagen, Denmark, and has local offices across Europe, US and Asia.
Want to know more?
Interested in hearing more about how we can help you in enhancing your company's software quality assurance? Please contact us – we are looking forward to hearing from you!