Everything you need to know about Microsoft Viva
Employee Experience (EX) is a bit of a buzzword for applications in HR, and in February 2022, Microsoft launched its offering in the field, Microsoft Viva. Microsoft Viva is described as a platform for EX applications and initially consists of four different products: Insights, Connections, Topics, and Learning.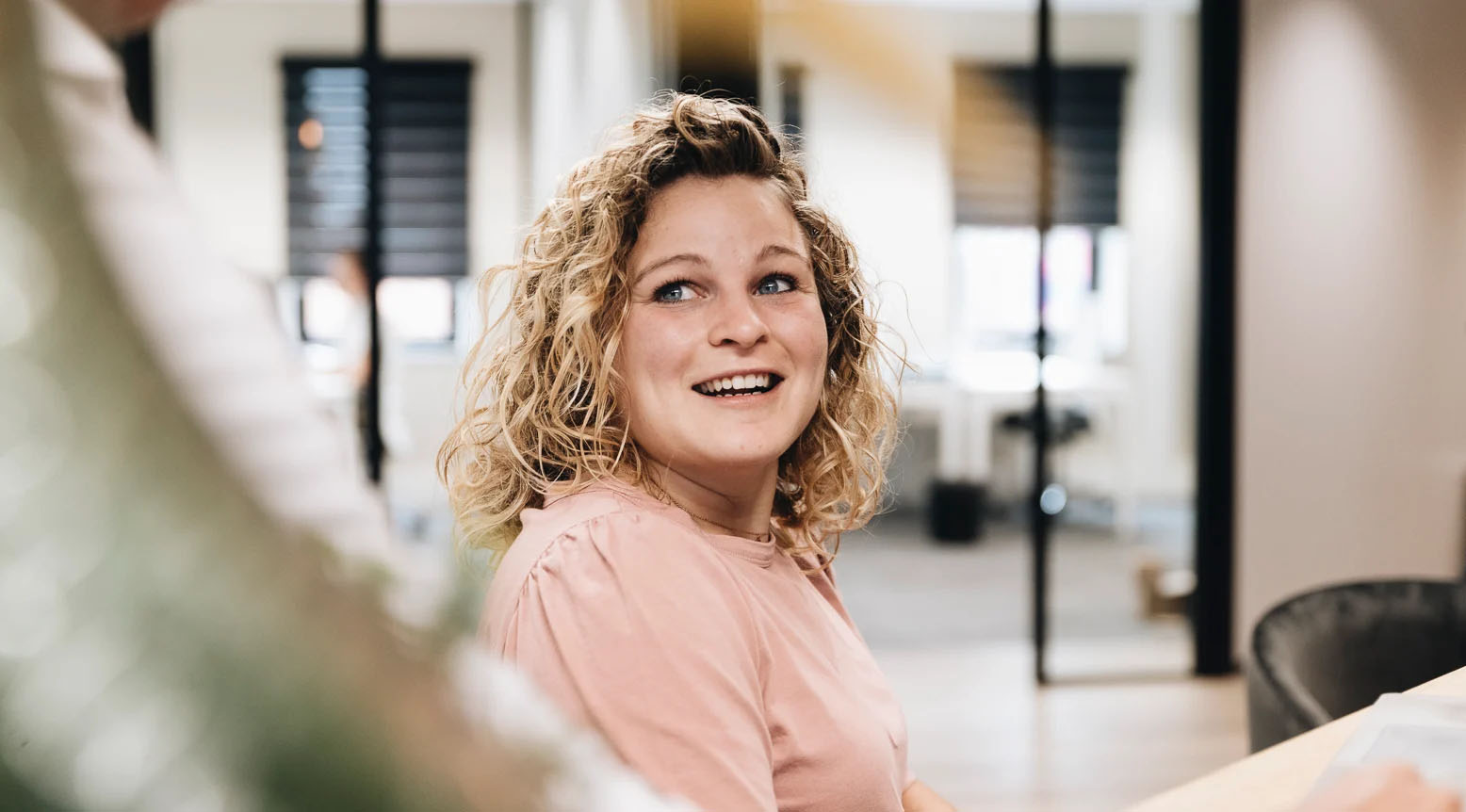 Viva Insights
Viva Insights is already available for use in Microsoft Teams. Insights are based on MyAnalytics, another product in Microsoft 365 that is most often seen in Outlook. Initially, Insights had three functions:
Contact with your coworkers
Follow-up reminders
Book a focus time
The function for contact with your coworkers reminds you to book 1 to 1 meetings with selected people in your organization. Choosing which people you get reminders of is a bit limited right now in Insights, but then you can do this in MyAnalytics instead. On the same page in Insights, you also get reminders to follow up on various tasks, primarily based on emails and meetings. For example, if you have written in an email that you have promised to return with more information or perform a specific task, Insights will identify and remind you of this.
The last part of Insights is reminders to book focus time in your calendar. How often do we not feel that our days are quickly filled with meetings, and people are left without time to perform other tasks? Insights, suggest possible times in your calendar that you could use for focused work, and with one click, you reserve that time.
Virtual commute
The virtual commute is a feature that helps you round off your work day. You will receive a notice that it is soon time to stop working, after which any information that you have undertaken and which you can clearly mark if it has been done will be displayed, tomorrow's calendar and an opportunity to start a shorter meditation with Headspace to get down in turns. At the end of the week, you also get an overview of what next week looks like in the calendar, and you get suggestions for times to book into the calendar, for example, focus time, shorter breaks, or just to catch up in the inbox.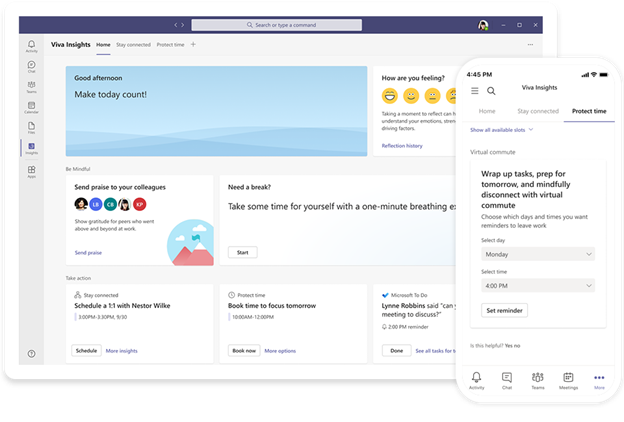 Viva Connections
We have long consumed intranets primarily through our browser, but now Viva Connections allows us to reach it through Microsoft Teams. By adding Viva Connections to Teams, we get an app that can have your organization's logo and branding and, at the same time, directly gives you a shortcut to your intranet.
Dashboard
But Viva Connections is much more than just an app in Teams; we will also have the opportunity to have a curated set of links and smart integrations through a function called Dashboard. There you can add small adaptive cards with simple links, for example, the latest Covid 19 information. Or solutions where you may retrieve information from the HR system about the number of vacation days or show information where you are expected to provide answers. All the cards in the Dashboard can, of course, be targeted to selected users and groups in your organization.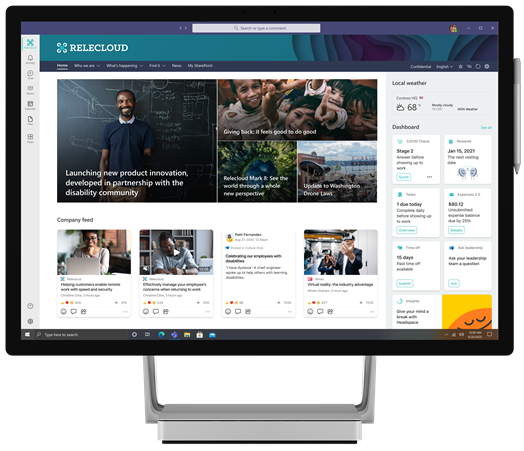 Connections in your smartphone

Viva Connections will also work in the Teams app on your mobile this summer, and there it looks a little different than if you consume it via the desktop version of Teams. You see three other tabs in mobile mode: Dashboard, Feed, and Resources.
The Dashboard is the same function as described above, while the Feed is a collection of news from SharePoint and posts from Yammer where you can directly interact with likes and comments.
Resources give you the same function as the SharePoint App Bar, i.e., global navigation, but are also a shortcut to your most-used sites and files.
No extra cost
A piece of fantastic news presented during Ignite was that Viva Connections will not cost anything extra but is included if you use Microsoft 365. Viva Connections was launched to Teams in March. To prepare, you need to set up a SharePoint Home Site, and you can read more about that in our previous post about SharePoint App Bar.
Viva Topics
Viva Topics is about sharing knowledge and expertise within the organization using AI. Many organizations have built up their own Knowledge Management systems over the years, and it has often become challenging to maintain this over time manually. Microsoft is now trying to solve this by automatically using search and AI to suggest different topics stored in your organization.
This can be, for example, projects, products, or customers where you have information spread on several websites and in documents in Microsoft 365. For each identified topic, a topic page is created that shows names, descriptions, suggestions of people who have worked with the subject, relevant documents, and how the subject can relate to other topics. Designated knowledge owners can cure this information by editing the topic, adding synonyms, and verifying related people and documents.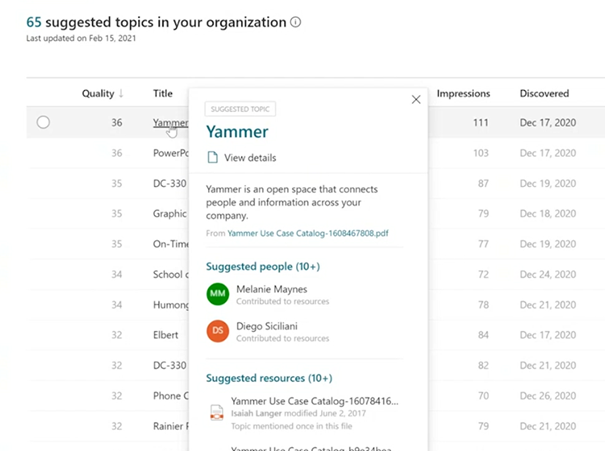 But how is this then shown to the users in your organization?
Well, these topics will automatically become clickable links on SharePoint pages, in search results, and later this year also in Teams and Yammer. So if, for example, you have a larger project in your organization, users can quickly go to an overview page to read about the project and find related information. Viva Topics is available today in your Microsoft 365 environments, but it is an additional product with a separate license cost per user.
Viva Learning
The last module that Microsoft announced for Viva is Viva Learning. It is an app in Teams focused on giving your organization a unified platform for learning. In Viva Learning, you can set up your own courses and bring in external content from services such as Microsoft Learn, Pluralsight, LinkedIn Learning, and edX.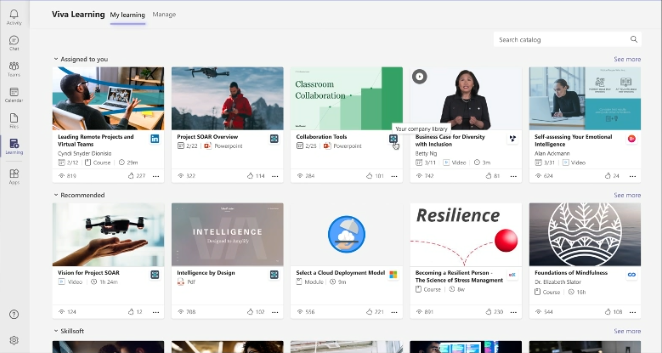 You can easily search for different courses in one place, and later this year, you as a leader will be able to select and recommend courses to your employees.