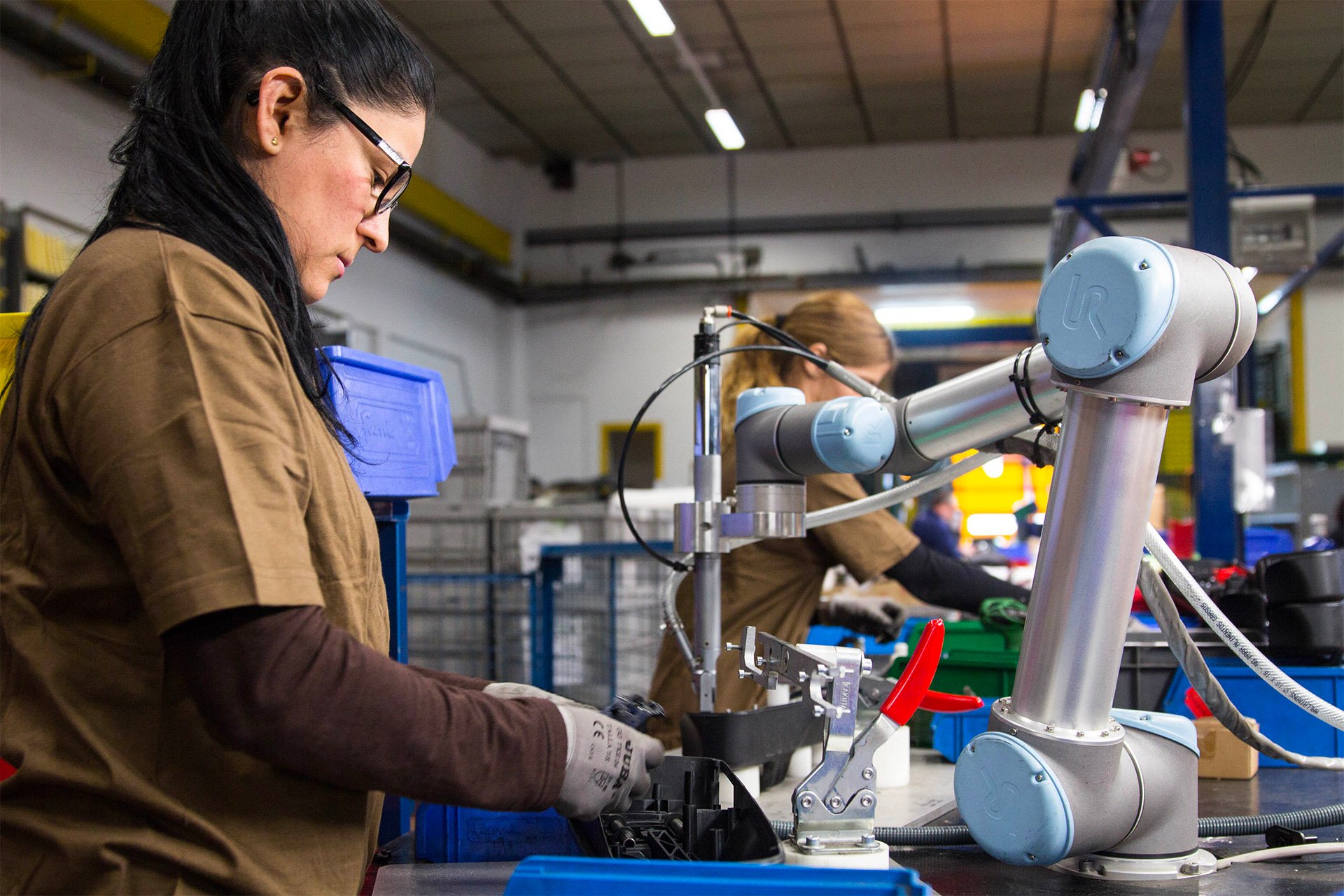 Challenge
Universal Robots wants people to work with robots, not like robots. The Danish multinational builds industrial robot arms that typically share a workspace with humans. These 'collaborative robots' – or 'co-bots' – are often used on production lines to perform tasks like assembly, welding, dispensing, material finishing, and quality inspection.
The company sees that the role of those co-bots is to perform tasks that are tedious and monotonous for humans so that employees can instead focus on more meaningful work. The co-bots also help companies to improve planning and scheduling while reducing waste and energy consumption too.
Universal Robots is experiencing strong growth around the world, selling its products to customers in a range of industries that include automotive, electronics, FMCG, and medical. Brands like Continental, Ford, L'oréal, Nissan, and ZEISS all use the co-bots.
Universal Robots' 2021 sales grew 35% year on year, and the 800-person company expects to continue growing by at least 30% per annum for several years to come. To keep pace with this growth, the company decided to transition the management of its operational functions – i.e. production, sales, and marketing – from its legacy Microsoft Project Online system to Microsoft Project for the web. Fellowmind was selected to perform the implementation.
Approach
The legacy Project Online system had grown organically over several years, with multiple data sources integrated on top of one another. These included Microsoft Dynamics 365 ERP, Meisterplan for project management, Jira for issue tracking, Tempo for time tracking, and Microsoft Teams for collaboration.
The performance of this fragmented system was sub-optimal. Users had to check-in and check out, with only one project able to be open at any given time. It was also expensive to maintain, as integration code needed to be constantly rewritten. There was no sandbox either for testing concepts or training new users.
Leveraging the entire Power Platform
Development of a new system based on Microsoft Project for the web – built on top of the Power Platform – began in June 2021. The Fellowmind team also leveraged several other products from the suite: Azure Data Lake, Microsoft Forms, Microsoft Teams, Power Automate, Power Apps, Power BI, Adaptive Cards, and custom components and visuals. Secure access to the system for all users is managed through Azure.
By March 2022, the first projects had been wholly transitioned from the legacy system. Business continuity is critical to Universal Robots, so the company brings its projects into the new system in batches.
The new Project for the web solution can accommodate up to 20 people working simultaneously. Pages load in seconds, and users can see plans changing in real-time, thanks to native co-authoring support. The solution also offers Universal Robots an easy-to-manage sandbox environment for testing and training. Also, reporting capabilities have been improved with integrated Power BI Reports always showing up-to-date information via direct-query feeds.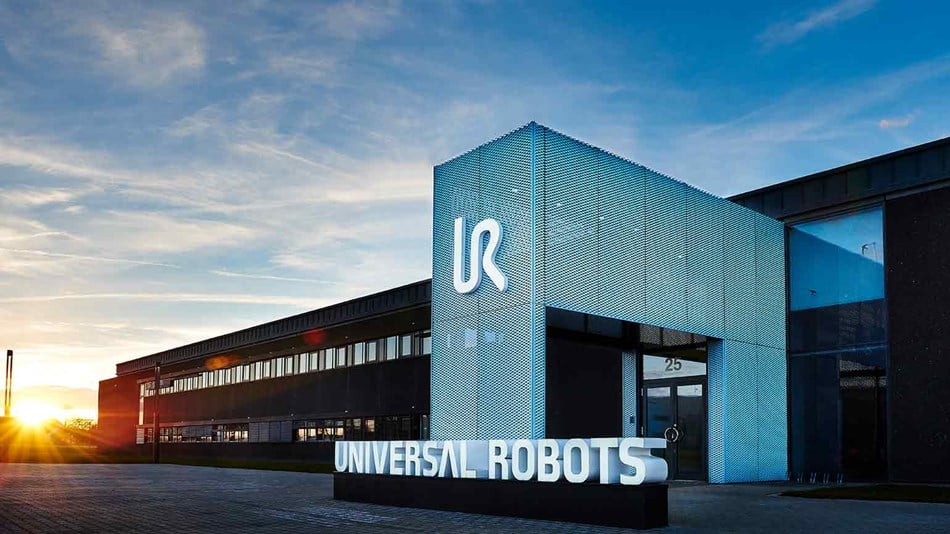 Result
One of the stand-out features of the implementation is an extension of Project for the web that Fellowmind built to connect Universal Robots' OKRs with its operations.
As part of driving the company's rapid growth, the management team at Universal Robots sets new goals each quarter that cascade down through company. When the legacy Project Online system was in use, the company's operational teams often struggled to create a clear relationship between these dynamic targets and the teams' activities. The new system has brought a solution to this challenge.
As Project for the web and the Power Platform support both traditional and agile methodologies, the Fellowmind implementation team has built in the flexibility for project managers to choose and experiment with whatever works best. While the OKR methodology is set as the system's default, project managers can also choose to work with the Half Double approach, PMI, Waterfall, stage gates, and more.
In short, Universal Robots is achieving its strategic goals by giving project managers the freedom to choose the tools and processes they want to use. It says that shifting to Microsoft Project for the web has resulted in savings of approximately €1 million on annual consultancy costs (for system maintenance) and licensing fees. These savings come thanks to the phasing out of several legacy systems.