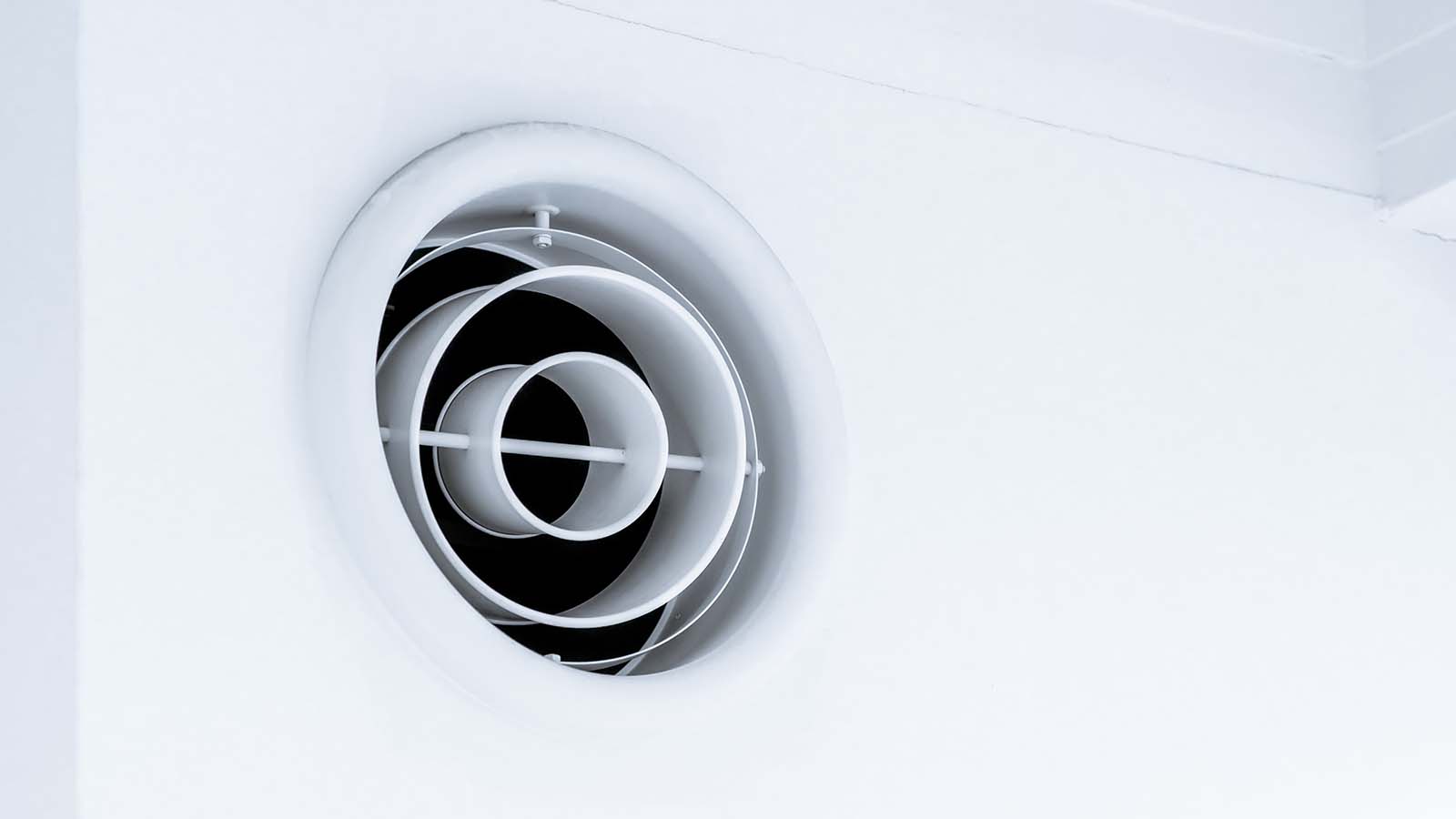 Challenge
Systemair was founded in 1974 around a simple product; a circular duct fan that considerably simplified the installation of ventilation systems. Today Systemair is a global leader in high-quality ventilation products, with about 5200 employees and sales totaling 6.9 billion SEK worldwide. The company has 27 manufacturing facilities and has been listed on the NASDAQ OMX Nordic Exchange since 2007.
Over the past 40 years, the Systemair product range has evolved to span a wide range of energy-efficient fans, air handling units, products for air distribution, air conditioning, air curtains, and heating. The majority of these are much more complex than the original circular duct fan.
While this original fan stood about 30 cm in size, the modern ventilation solutions they manufacture today can be up to 30 meters in length and are configured for a specific usage situation when purchased. Manufacturing has also moved more towards just-in-time production instead of make-to-stock.
So, while the original products could be finished in a day, they now, on account of the added complexity, take much longer and involve several work centers and operations. This has made planning more complex and the need for tools to help with balancing capacity gradually become apparent.
This all came to a head when Systemair acquired a company in Denmark that manufactured complex ventilation units. There they found that they needed to replace an old visualization tool that had been in use before they could roll out M3. Standard M3 would not be enough; an advanced interactive visual tool was required by the business.
Approach
For Systemair's make-to-order products it is critical to have visibility into the whole supply chain. There is a set date when the product has to be shipped to the customer and the whole supply chain needs to be planned from start to finish with that date in mind.
In M3 you can look at individual operations separately, but you can not get a good overview of how they all fit together to form the complete chain. Planning and maintaining a good flow is very difficult and time-consuming without sophisticated tools.
When Systemair looked into what kind of applications existed on the market that could provide a Gantt-like timeline view for planning they quickly realized that a lot of different solutions were available. However, they all shared the same significant drawback; they were not connected directly to M3 in real time. Instead, they were traditional 3rd party solutions where data is extracted from M3, uploaded to the other system where it is processed, and at some later time pushed back into M3 once the planning is complete.
This type of solution is not an option for Systemair. They wanted something that worked in real-time with M3 and where all the information, settings, and data are stored solely in M3. A modern graphical user experience was also highlighted as a requirement since many of the existing solutions were also not very user-friendly.
Systemair wanted something that would be intuitive and where the user would get by with as few clicks as possible. Simply put, they wanted it to be a natural extension to M3 with a modern and visual planning interface.
Systemair decided to turn to Fellowmind, whom they had worked with for several years already. The Fellowmind Fabric product is an extension to the tools provided by Infor and enables the creation of modern real-time advanced user experiences and processes on top of M3 with a great look and feel. An interactive planning view was designed that could visualize the workflow from beginning to end, including all the orders, operations, and capacity utilization of the work centers involved.
Systemair has found that this new tool changed the way their personnel can view and modify manufacturing schedules. Visibility through the entire supply chain, from customer orders to individual operations, has resulted in better decision making and this has given users a real feeling of control over the entire production process. The manufacturing of the more complex just-in-time-driven products has become as clear and easy to control as the manufacturing of the original duct fans.
Result
The people responsible for planning and scheduling now have an interactive, highly visual, and most importantly straightforward tool that significantly helps with managing capacity and achieving a balanced flow. Another big benefit is that it has become easier to quickly spot problems. For example, they can easily see from today's date if anything is late, if there are conflicts with customer orders, and if the work center capacity is balanced or not.
Because the tool works with M3 in real-time Systemair can see things as they happen, and make changes and corrections immediately. They can trust the information in the system, and it helps them achieve an overall sense of being in control.
While the solution is mostly used by planners and mid-level management, this type of visibility is also valuable to other people in the organization. A manager can quickly see if something is late, what the health of a particular work center is, and spot or resolve conflicts between different customer orders. Systemair has always been good at delivering to their customers on time, but now they have a way to achieve that much more efficiently.
Key Achievements
Optimal usage of capacity across work centers
Visibility into the whole supply chain for everyone in the organization
The ability to quickly correct problems and conflicts between schedules
Real-time insight into the health of the production process