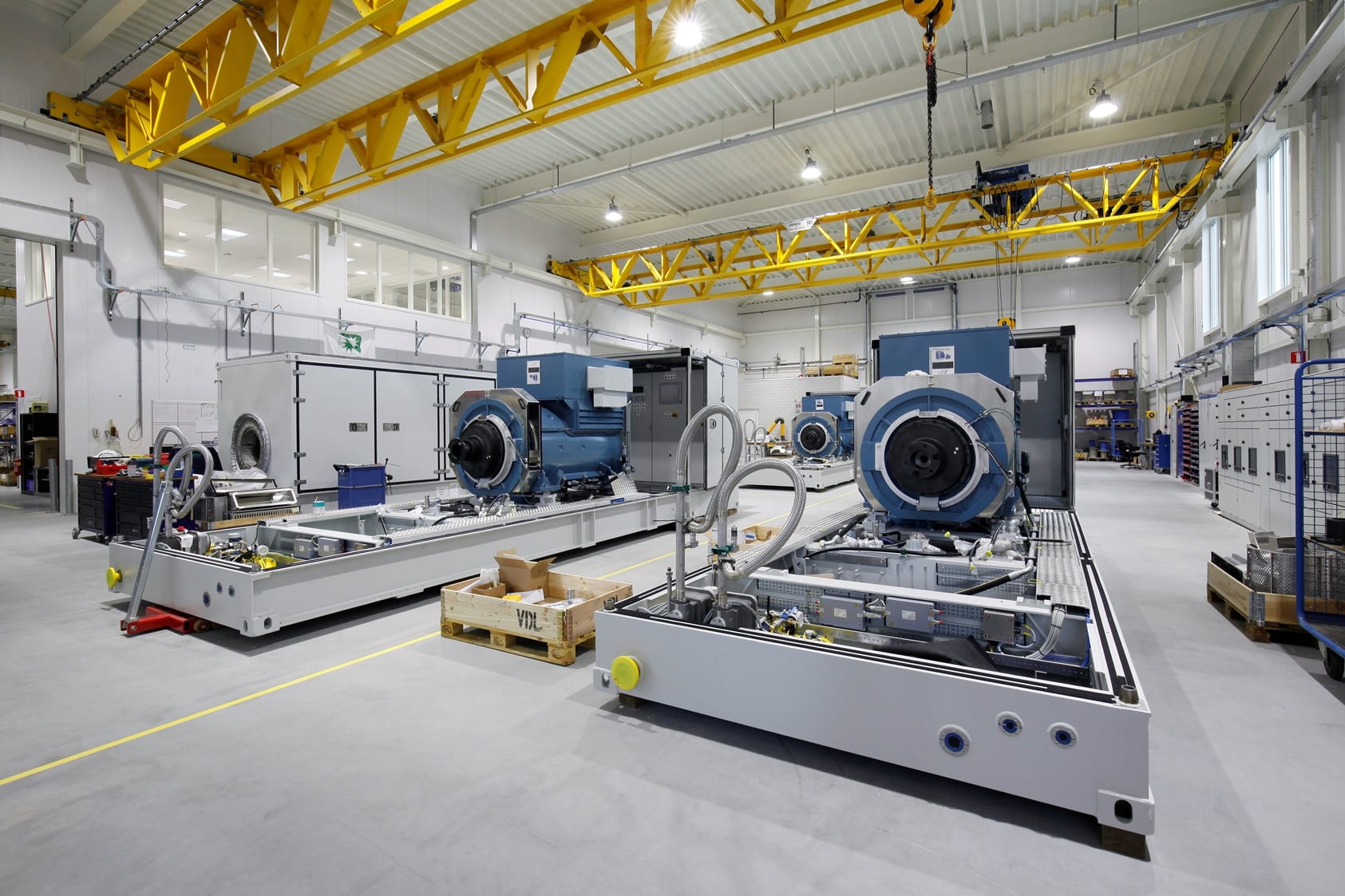 Challenge
Developing and manufacturing a gas turbine system is no easy feat. The turbine is modular and can be made in different versions, while the system's housing has to be designed and can be different each time. OPRA works according to both Engineering to Order (ETO) and Configure to Order (CTO). As a result, the company deals with complex business processes and lead times of several months, during which development and production flows must be perfectly attuned to each other.
To keep production, finance, purchasing, sales, and logistics flows on the right track, the company used to work with a combination of SAP Business One (ERP) and Salesforce (CRM). "We used outdated versions of these systems, which lacked important functionalities and were unable to communicate with each other," says Robbie Greving, Finance Manager at OPRA. "As a result, tasks such as planning, production, project reporting, and consolidation were done manually and off-system.
In 2020, we began searching for a suitable replacement and a partner to help us improve our way of working. We saw that transforming our organization digitally and bringing all business activities together were essential for the future. We also had growth ambitions and wanted to respond flexibly to trends such as predictive maintenance. Fellowmind understood what we needed. Additionally, they had the desired industry experience and platform knowledge."
Approach
Initially, OPRA considered both Business Central and Dynamics 365 for Finance & Operations as a platform for its digital transformation. "The latter ultimately proved better able to support our international structure, complex business processes, and the way our projects and production are intertwined. Everything we need is in there. Unlike other platforms, we didn't need add-on modules.
One of our most essential processes relates to MRO (Maintenance, Repair, and Overhaul), which was not supported in the old system but implemented well in Dynamics 365. Also, the platform is better integrated, allowing us to use data from our ERP and the field when optimizing and maintaining our machines. We can anticipate which machines need maintenance and the resources necessary to do so."
After the initial contact, OPRA was eager to get to the point quickly. The company wanted to be ready in time for the start of the new fiscal year and had the ambitious goal of finishing the project within five months. With the help of Fellowmind's Sure Step Focus methodology, it took eight weeks to create a Minimum Viable Product.
"The structured way of working took some getting used to, but the project team and key users liked it. It brought focus and promoted collaboration, allowing a quick go live. In the future, we will use this approach to also improve the quality of our projects and processes."
Result
Digital transformation projects all have ups and downs. Robbie: "It took some blood, sweat, and tears, but we managed to go live without a hitch. We deliberately chose to delay the project by three weeks. On the one hand, to ensure that data quality was in order, and on the other hand to ensure that authorizations and output management were adequately set up.
At times, the project was challenging for the key users involved. They suddenly had to think in a much more integrated way and become familiar with new applications. Fortunately, they got excellent support from Fellowmind in the form of additional resources, training, and work instructions.
Basis for the future
Fellowmind's Sales Director Erwin Berends is satisfied as well. "Collaboration, trust, and transparency were the magic words in this project. The relationship between our consultants and OPRA's people created a lot of energy. By implementing Dynamics 365 Finance & Operations, OPRA has the desired basis for a multi-company project and product environment, with optimized logistical and financial flows."
Robbie agrees: "We can connect our branches in the US and China and expand our business activities. We can also operate much more efficiently because the entire business process is better handled, from the moment an order is booked to when it leaves logistics. The ERP system is fully integrated, resulting in several quick wins. For instance, we know what is going on and can harness the power of our data.
Our digital journey is not yet at an end. We have a great foundation to build further and plan the digitization of our field service, allowing people to access up-to-date work instructions and work more effectively. In time, we also want to develop business intelligence further to mobilize data from both ERP and CRM, enabling us to follow trends, identify correlations and quickly create reports to stay in control."