Challenge
At Maersk Drilling, safety is the number one priority—both ensuring safety for employees and protecting the safety of the natural environment. The company focuses on implementing new policies and initiatives, like its Safety as Capacity strategy, to help reach its ambition of zero serious safety incidents. Safety is also part of the Maersk Drilling sustainability strategy, which focuses on responsible business, caring for people, and a sustainable energy future with targets within safety, diversity and inclusion, and climate action, including an emissions intensity reduction target of 50 percent by 2030.
Based in Denmark, Maersk Drilling operates 19 high-efficiency drilling rigs of different types located around the world. Each one is a highly complex industrial marvel, and the rigs operate in some of the world's harshest environments. It takes sophisticated planning to build, maintain, and operate these rigs. The company must give careful and thorough consideration to all technical and personnel requirements.
Technology plays an important role in coordinating all this work. Maersk Drilling constantly looks for ways to improve its processes with the aim of improving value creation for its customers. "The drilling industry still has a lot of legacy ways of working," says Kenneth Petersson, Maersk Drilling Senior Project Manager. "At Maersk Drilling, we recognize that we need to work smarter and better utilize our resources to streamline our projects, minimize manual reporting, and standardize delivery to customers."
Approach
Maersk Drilling views efficient project management as a key contributor to optimizing operations and achieving its safety and sustainability goals. Its leadership decided that adopting Microsoft Project for technical project management would help teams better execute the projects in a streamlined manner. Maersk Drilling expects that technical projects will be one of the major contributors to reaching the company's emissions intensity reduction target, and the company is already installing solutions like hybrid battery packs and NOx-reducing units on Maersk Drilling rigs.
"Project management stands at the core of everything we do," says Caroline Marie Alting, Head of Integrity and Projects at Maersk Drilling. "Technology develops quickly, and we have very long implementation timelines. We won't get the full benefit of new technological developments unless we can efficiently track and plan projects from end to end."
A standardized project management system
In the past, Maersk Drilling used a range of different project management solutions for technical projects and had documents spread among various repositories and file systems. With resources in so many different places, the company spent significant time and effort just managing information, which held it back from embracing a more agile operational philosophy. Maersk Drilling also wanted support for its shift to a global workforce, where teammates no longer have to get together in the same room to work on a project.
"With these new tools, we saw an opportunity to really streamline project operation, create new connections between different processes, and support virtual teams," says Petersson. "With them, we could also provide a single source of truth about projects, so stakeholders at all levels work with the same information."
Maersk Drilling chose to standardize on Project for the web.
To plan and carry out the deployment, Maersk Drilling teamed up with Fellowmind, part of Fellowmind and a member of the Microsoft Partner Network with numerous Gold competencies, including global awards in Project and Portfolio Management. "Fellowmind was a really good partner," says Petersson. "They excelled at listening to our dreams and ideas and putting those into the context of the product and its capabilities. Together, we laid the groundwork for a multiphase implementation."
Extended functionality
Following a six-month pilot period, Maersk Drilling put Project for the web into production in January 2021 and began to use it for new projects. "Our leaders and project managers alike appreciate the transparent overview they now get of a complete project and all its stages," says Petersson. "We're also setting up a new location for our engineering group in Gdansk, Poland. Using Project for the web will really help these new employees understand how we do projects and quickly begin to contribute. It's much better than the standalone management system we had before."
Fellowmind has extended the features of Project for the web with its Unified PPMPRO application. The app adds features like Program and Portfolio Management overviews and the ability to automatically generate a Word document based on Maersk Drilling's own templates for deliverables like monthly project reports, among other capabilities. Fellowmind also helped Maersk Drilling connect Project for the web with Microsoft Teams so that employees have an intuitive structure for channels and tabs, plus a common location for files, working project data, and conversations about a project. And Maersk Drilling employees use Power BI extensively.
"Being able to display data from Project for the web in Power BI reports is a very powerful capability," says Petersson. "It gives us a quick overview of projects and helps us drive conversations about the lessons we've learned. We've also tied in Project with our ERP system, so we can pull important financial and inventory details. This, combined with the built-in stakeholder management and risk management, means we now have all key project information visible in one place."
Result
Having a better way to view and analyze project information helps Maersk Drilling make ongoing improvements—both large and incremental—which ultimately promotes the company's safety and sustainability goals.
"Maersk Drilling has a large variety of technical projects, ranging from smaller, client rig upgrade projects with single-person project teams to large maintenance overhauls of rigs with 15-person project teams," explains Alting. "The projects can either be executed simultaneously with ongoing operations offshore or be part of a short 'pit stop,' where the rig comes to harbor for execution of the work. Like in a factory, you want to minimize the time the operation is stopped, so effective execution is a high priority. Proper planning also means doing things the right way, including taking the necessary steps to ensure the safety of the people involved and protecting the environment we operate in."
Maersk Drilling also appreciates the ease of use of Project for the web, Power BI, and other Microsoft solutions, which makes them empowering for its employees. "It's great that you don't need to be a project manager to use Project for the web," says Petersson. "Everybody can quickly understand where we are on a project, where we're going, and what the next deliverables are. And the deep connections with the Microsoft 365 ecosystem mean that employees know how to use the applications, and now we're combining them into a single project home. That has been a big improvement for our users."
Contact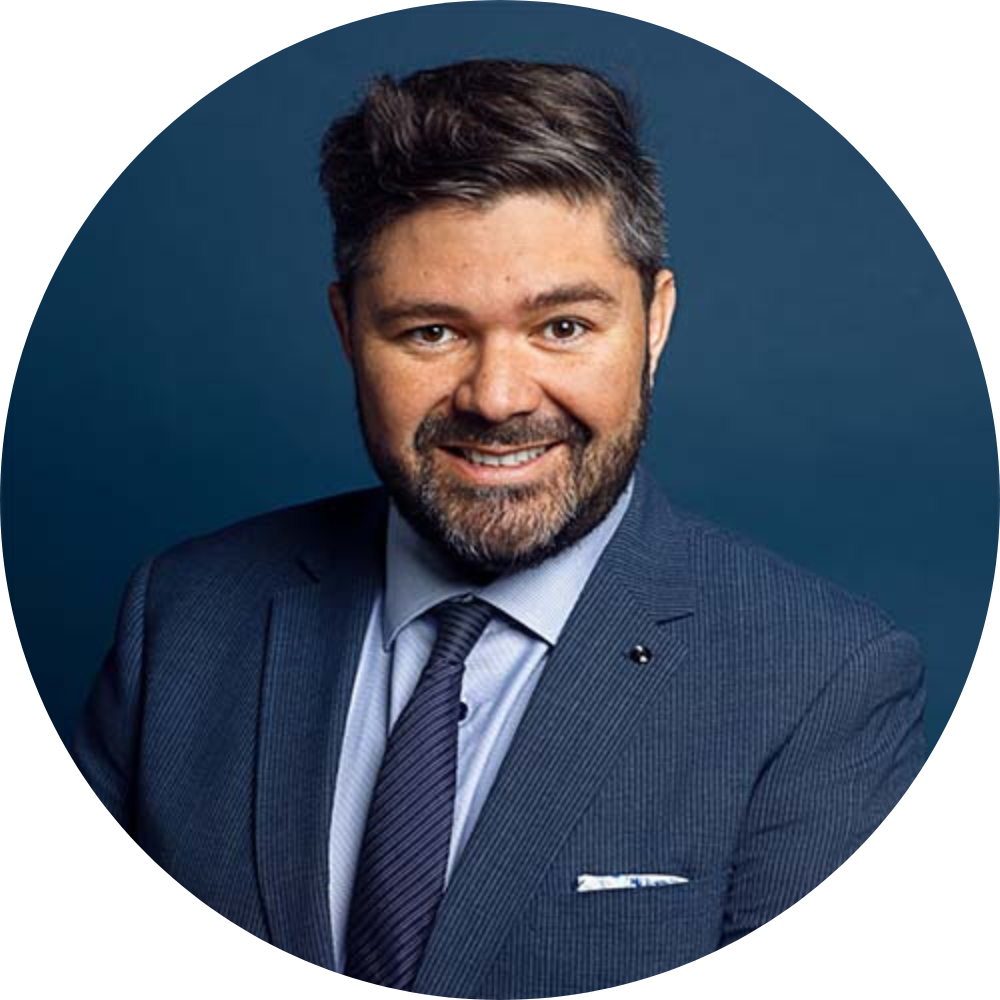 Would you like to know more about this case or how we can help you streamline your activities? Get in touch!
Allan Rocha
+45 53 54 52 55
allan.rocha@fellowmind.dk