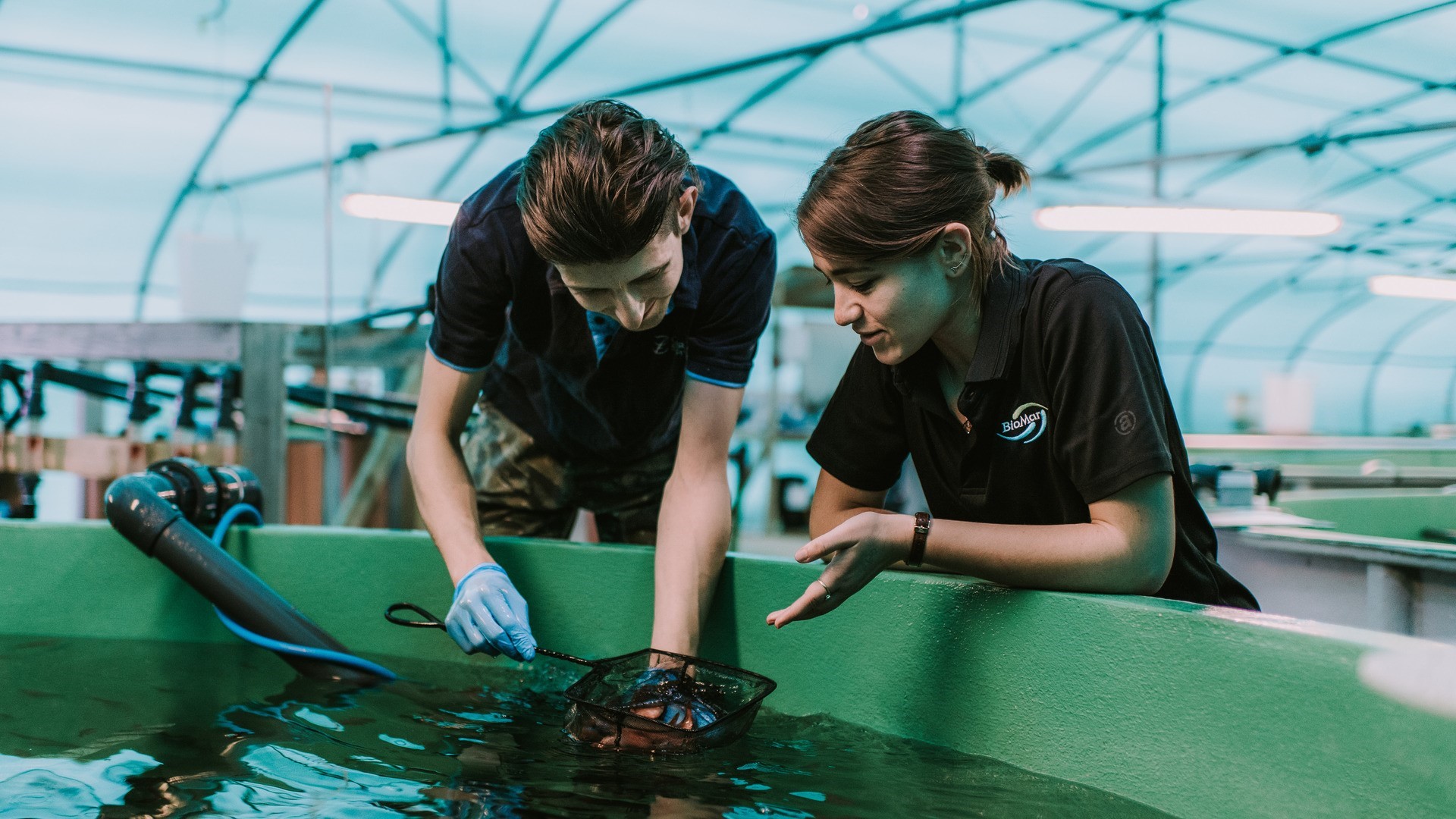 BioMar, a global aquaculture company headquartered in Denmark, has implemented a new project management solution to replace an aging application that was inefficient and lacked flexibility. This is a summary of the customer case originally published at Microsoft.com.
Challenges
Three of Biomar's departments, namely the global research and development group, the technical departments, and the BioFarm team, collaborate on the Product Innovation Process for developing new products. They relied on a system called BioNet (built on SharePoint 2010) for documentation management and light project management tasks.
However, BioMar had grown fast and the system could not keep up with its users' needs. The organization sought a robust project management solution that would better support collaboration and communication, work efficiency, and minimize manual processes.
"Our former product management system was no longer able to cope with the complexity of a global product pipeline. We simply had to invest in a future-proof project management solution," says Thomas Bøen, IT Business Partner, BioMar.
From manual work to automation
BioMar's goals were to sharply reduce manual tasks and possible inaccuracies while offering an overview of its portfolio of projects.
Tracking financials, resource utilization, status, and KPIs was difficult. Overseeing the development of new products from idea to product release required a lot of clicking to get all the details.
Siloed solutions for different stakeholders resulted in duplicate work, less-than-ideal collaboration, and not enough knowledge sharing. Ultimately, keeping business-critical data in a system on its way to being outdated was risky.
Approach
The company partnered with Microsoft partner Fellowmind, which had previously worked on another project for BioMar. BioMar wanted to align the new solution with technology already in use at the company.
The solution used Microsoft Project and was built on Microsoft 365. It also incorporated Microsoft Power Platform, Microsoft Teams, and Microsoft Power BI. The new platform was named the Innovation Portal and was deployed in production at the start of 2023.
The Innovation Portal is a model-driven monitoring application built on Microsoft Power Apps that pulls in data from Microsoft Dataverse. The solution uses Power Platform to move data from one step to the next in the product development process, and workflows are automated using Power Automate.
Project organizes all the R&D projects and creates the project portfolio overview of BioMar's R&D research activities, while Power BI dashboards are used for reporting. Teams replaces Skype as the real-time messaging application among stakeholders involved in the product development process.
"Scientists love driving knowledge, learning new things. Most hate doing admin stuff," says Kristine Langaunet, Head of Product Marketing, Salmon Division, BioMar. "R&D used much of their time in a system that wasn't meeting their needs," she adds.
Results
The Innovation Portal is currently deployed in production with an expanded roll-out across the company coming later this year. "We haven't done any custom development. We combined and configured Microsoft technologies in a way that matches the work processes at BioMar," says Boris Reinholth Nyland, Director, Fellowmind.
The Portal will aid scientists and product managers in collaboration, communication, information sharing, and efficiently managing projects. The former solution lacked good visualization dashboards, but Power BI has remedied that.
With Project and its overview capabilities, BioMar staff can now see the relationship between the product development program and R&D projects. Initial users have praised the Timeline feature in Project as well as the illustrated task list and ability to link tasks.
"We hope our efficiency will be tremendously improved because it's at the heart of how we organize our research and development program," says Langaunet.